Partnership will see the two companies sharing specialist skills and technical expertise to deliver industry leading PCI-DSS compliant voice solutions to customers
Oxford, 15 March 2016: Aeriandi, a leading specialist in secure voice services, today expanded its relationship with payment service specialist, Sage Pay through a new strategic referral agreement. The ongoing partnership will see Aeriandi and Sage Pay work closely together to deliver comprehensive PCI-DSS compliant payment solutions to customers of both companies across a variety of vertical industries including telecoms, utilities and retail.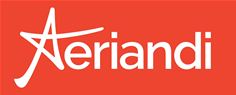 Aeriandi logo
Merchants that store, process or transmit sensitive payment card data must adhere to the Payment Card Industry Data Security Standard (PCI-DSS) in order to protect sensitive customer payment data from fraudulent activity or misuse. This standard includes both ecommerce and telephone payment services, the two primary methods of payment collection for merchants around the globe. The new partnership will see Sage Pay introduce Aeriandi's award winning PCI-DSS secure voice payment platform to its customers who require a comprehensive PCI-DSS solution in one package. The agreement will also see Aeriandi and Sage Pay share skills and technical expertise, helping to ensure customers maintain their PCI-DSS compliance status on an ongoing basis.
"Aeriandi and Sage Pay's portfolios of secure voice and ecommerce solutions complement each other extremely well, making this partnership a natural fit," said Richard Aldred, Business Development Manager, Sage Pay. "PCI-DSS compliance is a major talking point amongst every customer we speak with, so the ability to offer a highly secure, comprehensive solution covering both ecommerce and voice payments gives us a distinct competitive advantage."
"Sage Pay and Aeriandi have enjoyed a successful working relationship for some time, so we're pleased to be extending it with this new partner agreement," said Matthew Bryars, Founder and CEO of Aeriandi. "Both companies' share the same philosophy of delivering the best data protection possible through industry leading products and services, so combining our skills and expertise can only be a win-win for customers."
For more information on Aeriandi's award winning solutions, please visit www.aeriandi.com
-ENDS-
About Aeriandi
Founded in 2002, Aeriandi specialises in secure solutions that enable organisations to meet FSA and PCI DSS compliance obligations. It has spent over a decade investing in cloud-based design and architecture and is proud to work with some of the biggest names in banking, telecommunications, utilities, and travel.
Aeriandi also delivers PCI DSS Level 1 call recording solutions, which allow organisations to log, monitor and play back calls – including legacy calls – without the worry of breaking data laws or industry certification. Its range of customer intelligence solutions also help to make the most of rich customer data, improve productivity, deliver a better customer experience and boost customer satisfaction.
Media Contact:
Wendy Miles
TOUCHDOWNPR
Office: +44 (0) 1252 717 040
wmiles@touchdownpr.com