Earthport's cross-border payments service will support leading Turkish bank's plans for multi-currency international payments services
London, UK, 5 June 2014 - Earthport today announces that Aktif Bank has chosen it to provide international payments transaction services, helping its corporate customers trade internationally and retail customers of its Universal Payment Transfer (UPT) service to make more cost effective cross-border payments.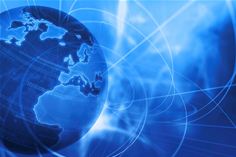 Global Network
Aktif Bank, the largest investment bank in Turkey, offers retail, investment and regional banking services. Since 2012 it has been Earthport's banking partner, providing local bank payments clearing in Turkey. Now, Earthport's expertise in increased international payments processing automation will support the bank's growth plans through enhanced products that offer cross-border payments in local currencies.
Through Earthport's service, fees and foreign exchange (FX) rates are known upfront and payment timescales are predictable. These features will help Aktif Bank operate efficiently and support its customers' needs for cost-effective international trade.
CEO of Aktif Bank, Dr. Önder Halisdemir said: "Earthport's ability to provide international payment clearing services locally to many markets around the globe, together with sophisticated validation services, predictable settlement dates and transaction reporting was an attractive proposition. It gives us scope to build services we believe our customers will find compelling."
Winner of 56 international awards over the past three years including 'The World's Most Innovative Bank,' Aktif Bank will also benefit from revenue generated through FX.
Hank Uberoi, Chief Executive Officer of Earthport plc, said: "Aktif Bank is a solutions-focused bank and market leading in the fast developing Turkish market. As part of our expanding global client base, we are delighted to partner with them as our first client in Turkey. We look forward to supporting their customers' needs for predictable, cost-effective international trade payments and person-to-person remittances."
Earthport already provides its robust, electronic white-label service to some of the world's largest banks and money transfer agents including Bank of America Merrill Lynch, HSBC, Western Union and leading Japanese remittances provider Kyodai Remittance. Supporting the continued rise in the international movement of money resulting from an increasingly globalised workforce and international trade, across six continents Earthport reaches 60 countries directly through local clearing capabilities and a further 140 through traditional methods.
About Aktif Bank
Aktif Bank is the largest investment bank in Turkey. It operates in the fields of retail banking, investment banking and regional banking. The innovative and entrepreneurial business manner of the bank has been proven with great results and 56 international awards received over the last three years. It was selected as the most innovative bank in the world in distribution channels. In investment banking, Aktif Bank has pioneered innovations including the first bank bond, the first asset-backed securities, and the first project financing sukuk in Turkey. The bank names its unique business model as "New Generation Banking". Aktif Bank was assessed in the highly investable category by JCR-Eurasia Rating with Long Term National Credit Rating, increasing two grades from A+ (Trk)"to "AA (Trk).
About Earthport
Earthport plc, a regulated global financial services organisation, specialises in the provision of a white label cross-border payments service.
Through its innovative payments framework, specifically designed for high volumes of low value cross-border payments, Earthport provides a cost-effective and transparent service for secure international payments. Earthport's clients include banks, money transfer organisations, payment aggregators, e-commerce and foreign exchange businesses. Through Earthport's well established payments infrastructure, clients can clear and settle payments directly to banked beneficiaries in 60 countries.
The company is headquartered in London and is listed on the Alternative Investment Market (AIM) on the London Stock Exchange. It operates globally with additional regional offices in Dubai and New York. Earthport plc is authorised and regulated by the Financial Conduct Authority under the Payment Service Regulations 2009 for the provision of payment services. To learn more, please visit http://www.earthport.com/ and follow us via RSS or on social channels, Twitter @Earthport, LinkedIn, Youtube and Slideshare.
###
Media Contact:
Terri Bloore, Finn Partners
T: +44 207 148 4401
E: terri.bloore@finnpartners.com