News Facts:
Amido enters for the first time under technical digital agency for 2017
Econsultancy's Top 100 Digital Agencies list is the largest in the UK tailored to support clients and match business goals with relevant skills
London, U.K., 27 September 2017 - Amido, a vendor-agnostic, independent technical consultancy specialising in assembling and integrating proven cloud technologies, makes its debut in the respected Econsultancy Top 100 Digital Agencies report at number 56. The report has been published annually since 2002 and ranks agencies based on fee income from digital services and activities.
Econsultancy's report is split into five subcategories: Full Service and Marketing, Design and Build, Technical, Creative, Media. For the purposes of the Top 100, fee income from digital activities is defined as the money agencies retain after any bought-in third-party costs - such as media, production or hosting - have been paid. Although not a perfect metric, Econsultancy believes that this is a better indicator than overall turnover of what an agency's digital expertise is worth.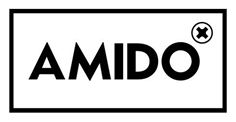 Amido logo
Alan Walsh, CEO at Amido, adds: "The Econsultancy Top 100 Digital Agency list is highly regarded in the industry and we entered for the first time this year based on our technical expertise. Our work across a broad spectrum of clients including financial services, retailers like ASOS, media companies, the public-sector and other government bodies, has enabled us to become an integral partner to anyone looking to utilise cloud-first technology to drive digital transformation. We are valued as a company for being experts in designing technology platforms and the Software-as-a-Service (SaaS) marketplace, which is why we are experiencing a high level of growth. We know our onions and we have some of the best engineers in the country who know how to marry business needs with technology solutions, as well as understanding the implications of those technical choices. No idea is too big for us to tackle and we welcome the recognition for our skills and work to date."
The report includes:
13 pages of in-depth editorial content on the state of the agency industry
Ranking tables of the top agencies by fee income, agency type and region
The top six most respected agencies and the seven most influential people, nominated by the entrants to the Top 100
Profiles of the Top 100 digital agencies, and top eight Media agencies, including key information including business split between digital marketing channels, contact information and a list of key clients in some cases
The profiles of seven agencies selected by Econsultancy as the 'ones to watch' for the coming years, based on work, growth and revenue
The entry into the Top 100 Digital Agencies list comes before Amido and Janrain run a series of European Workshops on GDPR readiness and compliance, starting in London on the Wednesday 27th September. With less than a year to go until the new General Data Protection Regulation (GDPR) comes into force across the European Union, nearly a third of UK organisations fear they will not be compliant in time. Following Amido's own GDPR Readiness Assessment launch in July, the collaboration with Janrain will help expose executives to every element related to a customer's Personal Identifiable Information (PII) and how to mitigate the risks associated with holding this form of data.
Email GDPR@amido.com to find out how our GDPR readiness assessment can help you. Registration for the Roadshow is now open, RSVP for one of the four events here: http://www.janrain.com/vip-seminar-understand-role-identity-management-gdpr-create-tailored-gdpr-playbook/?src=Partner&utm_medium=partner
Download the Full Econsultancy Report here https://econsultancy.com/reports/top-100-digital-agencies-2017/
-------
Online resources
Press Contacts
Jazz Gandhi
Sakura Communications
M: +447920032740
Email: jazz@sakuracommunications.co.uk
Harriet Durnford-Smith
Senior Marketing & Communications Manager
M: +447850650135
E: harriet.dsmith@amido.com
About Amido
Amido is an independent technical consultancy that specialises in implementing cloud-first solutions. We help our clients build resilience at scale, flexibility for the future and differentiation of customer experience. And, we do this while minimising business-risk and build-cost.
We specialise in assembling and integrating proven cloud technologies, often building solutions around an existing core while enabling clients to prioritise their investment between commodity services and those that deliver competitive advantage. We design solutions that bridge and augment clients' existing technology, reducing the operational risk of change.
We work with brands like ASOS, CBRE, Global Radio, London City Airport and Coats to remove friction from their customers' online and mobile experiences to drive revenue and engagement. From social sign-in to smart content delivery and smooth transactions, we help brands build loyalty through customer recognition by bridging systems in a powerful and unique way, yielding real-time results for brands and their customers. Our passion is finding the right strategic mix of technology to give your company a competitive edge and your customers the best experience possible. For more information, please see https://www.amido.com/
Amido is ranked 12th in The Sunday Times Lloyds SME Export Track 100 league table, the UK's top 100 SMEs with the fastest-growing international sales.
About Econsultancy
Econsultancy is a digital marketing best practice community and publisher, which educates the world's marketers on everything from web analytics and email marketing, to social media, PR and ecommerce. Econsultancy provides independent research, consultancy services, and worldwide events and training for over 180,000 users and counting, and has offices in London, New York, Sydney, Singapore and Dubai. Econsultancy was acquired by Centaur Media plc in July 2012.