New hybrid mobile-outdoor media model transforms traditional media into a 100% measurable, performance-based medium
REDWOOD CITY, CA/LONDON, UK – February 04, 2011 – Amobee Media Systems, the world's largest mobile advertising platform, today announces a new proximity marketing model for advertisers to launch 100% measurable, performance-based campaigns by fusing traditional outdoor media with the power of mobile technology.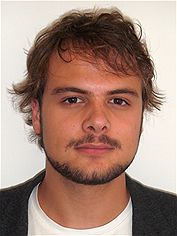 Harry Dewhirst, VP of Advertising, Amobee
With an array of global campaigns completed in recent months in major cities such as New York, Boston, Sydney, London and Cape Town, Amobee is giving outdoor media a makeover with the use of mobile technology, making outdoor media advertising interactive, performance-based and 100% measurable. Through a new hybrid model combining outdoor with mobile media, Amobee is now delivering measurable customers to brands and extending the capabilities of traditional media.
In doing so, Amobee now offers its customers, including fortune 500 advertisers such as Nokia and Orange/France Telecom, the ability to leverage users in high footfall and high dwell time locations for mobile enabled media campaigns. With the technology to locate a user and identify what mobile device they are using, Amobee can personalise a campaign experience for each user to enable them to interact with outdoor media via SMS, Bluetooth or Wi-Fi capabilities.
"Outdoor media offers huge potential, encompassing everything from street furniture to digital screens, even surfaces not yet considered by the media. Working with Amobee has given us the flexibility to explore multiple combinations of these various platforms with mobile to create an even bigger impact. For example, we can leverage a display board at an airport to which potential customers can SMS bon voyage messages to friends, enabling the brand to be a part of an emotional moment in a user's life," said Craig Hepburn, Global Director, Digital for Nokia.
Under Amobee's new approach, advertisers only pay on a performance basis each time a mobile user interacts with the outdoor media. Whether a billboard in a subway, a sign at a bus stop, or a poster in the lobby of a movie theater, a mobile user, depending on mobile device, could text a special keyword to receive information or download videos and applications instantly.
"Fusing mobile media with traditional outdoor has proven to be a formidable combination for Amobee and its advertisers. Amobee is the driving force behind a new performance-based model that is opening doors to advertisers who haven't previously considered mobile," states Harry Dewhirst, Vice President of Amobee. "With campaign measurement increasingly important, and with mobile offering more relevant and engaging experiences, Amobee's approach to proximity marketing offers an ideal blend of old and new media."
By combining outdoor media with mobile, Amobee is offering brands the unique opportunity to accurately measure the effectiveness of their marketing spend.
About Amobee Media Systems
Headquartered in Redwood City, California, Amobee Media Systems is dedicated to advertisers, operators, developers and publishers, offering advertising in all forms of mobile communication and content. Its platform is the most globally deployed, allowing advertisers to benefit from a complete end-to-end mobile advertising solution. This includes a comprehensive set of mobile media services which enable advertisers to manage brand building and seamlessly rollout direct response and lead generation campaigns that achieve results.
The company enjoys financial backing from some of the biggest names in venture capital: Sequoia Capital, Accel Partners and Globespan Capital, as well as strategic investments from Motorola, Cisco and leading operators Vodafone and Telefónica.
Media Contact:
Jaime Tero
onechocolate communications
(415) 989-9803
jaimet@onechocolatecomms.com