London, UK - September 29, 2011 – Earthport (AIM: EPO), the global payments provider, today announced a contract with an international bank to offer enhanced cross-border payment services to its customers. This flagship deal, which is expected to go live this year, will see Earthport automating thousands of payments every month, as well as providing enhanced cross-border remittance services to the bank's customers.
The bank facilitates pension payments to European individuals who have settled overseas. In addition to streamlining existing pension services, the bank will also be leveraging Earthport's unique international money movement platform to provide low cost and secure cross-border remittance services to its customers wanting to make person to person payments.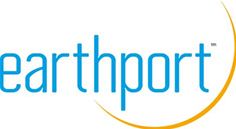 EarthPort Logo
Hank Uberoi, Executive Director, Earthport said, "As financial institutions across the globe look to take advantage of the rapid growth in cross-border payments, the Earthport service proposition of making high volume, secure and low cost payments makes us a natural partner for the bank. We are extremely excited with this latest deal, which demonstrates our ability to sign long term guaranteed recurring revenue contracts and look forward to supporting the bank's continued expansion."
The Earthport service is expected to go live with the bank this year.
About Earthport
Earthport plc, a global financial services organisation, is a market leader in the provision of white-label cross border payment services. Through its international platform, Earthport provides low cost, secure, high volume global payment capabilities in 200 countries worldwide.
The company has been making national and international payments and collections since 1998, and is regulated through its UK Financial Services Authority (FSA) status and SWIFT membership. Providing a transparent and reliable service, partners include some of the largest financial institutions and corporations in the world.
Earthport operates worldwide and is listed on the Alternative Investment Market (AIM) on the London Stock Exchange. To learn more, please visit www.earthport.com and follow us on Twitter @Earthport.
For media enquiries please contact:
Billy Burnett
onechocolate communications for Earthport
Tel: +44 (0)20 7437 0227
Email: Earthport@onechocolatecomms.co.uk