LONDON, United Kingdom — Ananas Anam, the creator and maker of Piñatex™, a patent-protected natural and sustainable alternative to leather, today announced it has completed a new round of financing which will enable the group to ramp up its supply chain and address the demand of global brands such as Hugo Boss, adidas, John Lewis, KangaROOS Shoes etc.
The financing round builds on an exceptional year for Ananas Anam which saw a rapid growth of its client base in the fashion accessories, footwear and apparel sectors, and the development of collaboration projects in the automotive industry. A Royal College of Art-backed start-up, Ananas Anam has recently been awarded a grant from InnovateUK and subsequently entered into a landmark research & development co-operation with Imperial College to develop the next generation of Piñatex. Following this fundraising, Spark China Limited Director William Lu will join Ananas Anam's Board of Directors which also includes entrepreneurial VC and former Director at Unilever Ventures Dr Lisa Smith and the Chairman of the Irish Stock Exchange Padraic O'Connor.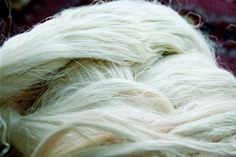 Pineapple Leaf Fibre
"Piñatex™ is fast becoming one of the most recognised brands of the sustainable textile and material category" said Dr. Carmen Hijosa, Founder and CEO Ananas Anam. "Piñatex's market is currently doubling every 6-7 months on the back of increasingly sustainable and social-conscious consumers worldwide. To address this demand, Ananas Anam is ramping up its supply chain in The Philippines where it collaborates with local farmers' communities and with the active support of the Department of Agriculture".
"With Piñatex™, Ananas Anam is at the forefront of the Circular Economy which we believe will generate above average returns to society and all stakeholders involved", said Lisa Smith.
In April 2017, Piñatex has been named a "Green Hero" by Kevin McCloud and will consequently be exhibiting at the upcoming Grand Design Live 2017 at the Excel London (come find us at "Kevin's Green Heroes" V02/04 stand) from 29 April to 7 May 2017. "We are honoured and thrilled to receive this award from Kevin McCloud which demonstrates the potential of Piñatex in the upholstery and interior design markets", said Dr Carmen Hijosa, "and we hope to see many of you soon at the Grand Design Live trade show".
About Ananas Anam Ltd
Ananas Anam Ltd has developed Piñatex™, a natural plant-based and versatile material from a sustainable source. This innovative material is made of fibres from pineapple leaves, a by-product of the pineapple harvest. Piñatex™ follows a strong social and ecological agenda and it can be mass-produced, which makes it a cost-effective textile proposition. Piñatex™ is patent-protected and is being first marketed to the following markets: fashion and accessories, upholstery and automotive industries. To learn more about Ananas Anam, visit http://www.ananas-anam.com.
Contact:
Bruno de Penanster
020 7590 4458
bruno.depenanster@ananas-anam.com