…Fast tracking organisations to compliance readiness and reducing risk…
LONDON – Monday 1st June 2015 – Apt Search, the UK's first recruitment specialists fully dedicated to the data driven markets of e-discovery and information governance, and BigRed Consulting, UK-based information governance experts, have released a joint whitepaper to help organisations recruit successfully in the areas of e-discovery, security and information governance. The whitepaper, Information governance – the skills and knowledge organisations need, looks at current personnel challenges faced by organisations and career opportunities now open for individuals.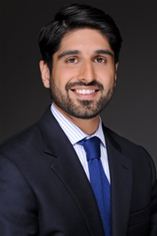 Amit Pandit, Managing Director at Apt Search
28 percent of organisations [1] plan to hire for security, compliance and governance roles in 2015. Enticing good prospective candidates to the recruitment table with specialist knowledge of their career paths and aspirations – and the appropriate level of remuneration – is key. According to Apt Search, the shortfall of talent will create a significant gap between what the market is able to supply in terms of skilled staff and what businesses will need. The whitepaper, titled 'Information governance – the skills and knowledge organisations need', is targeted at organisations that want to boost their in-house capabilities in the areas of e-discovery, security and compliance. It provides strategies that can be put in place now to manage the expected skills shortfall.
Amit Pandit, Managing Director at Apt Search, explains, "Information governance is a broad discipline that touches on most aspects of the business. It has become a real challenge to find and hire the right people to lead it – 20 percent of CIOs in regulated industries are forecast to lose their jobs in the next few years through failures in information governance [2]. In the past, companies were quite prescriptive. That view has more recently broadened. Organisations are now starting to find the most appropriate people with a wider skillset such as IT and e-discovery, and from project management or compliance backgrounds."
Tony Ratcliffe, Consultant Director at BigRed Consulting Group, adds, "Information governance as a holistic discipline is swiftly gaining importance in organisations and the role can offer a pathway to the board level for the right person. In the US, the CEO and CIO are starting to be joined by the CIGO – chief information governance officer – and the Information Governance Initiative, the industry body for information governance, is actively consulting on the CIGO role. Contrary to popular belief, information governance does not only affect larger organisations. We have also seen that small to medium sized enterprises are now increasingly at risk of losing their larger, information governance savvy clients, if they are not able to provide proof of effective IG controls. These larger clients, compelled by their own IG programmes, are now pursuing evidence from their supply chains, particularly, in respect of security around their own information held by their suppliers and business partners. Greater awareness of information governance and specialist audits will help to identify risks and provide a path for business owners to address them."
Key issues covered by the whitepaper include:
The information governance challenge
What makes a good information governance person
Shifting importance of information governance at board level
Tips for in-house recruiters in identifying the best candidates
Tips for individuals seeking a role in information governance
To download the free whitepaper please visit http://bit.ly/1PSt9K0
Notes to editor
[1] Computer World survey http://www.computerworld.com/article/2844020/10-hottest-it-skills-for-2015.html
[2] IT skills shortage http://www.infogovbasics.com/
About Apt Search and Selection
Apt Search and Selection are the UK's first recruitment specialists fully dedicated to the data driven markets of e-discovery and information governance. Based in Central London, the team has extensive knowledge in delivering opportunities and talent across highly regulated markets, law firms and international consultancies. For organisations, Apt Search will assist in recruiting and headhunting highly skilled individuals for permanent, temporary and fixed term contract positions across Europe and Asia.
APT Search proactively supports individuals in the management of their long term career aspirations by analysing their skillset and identifying current and future opportunities in e-discovery, information governance, litigation support and data analytics.
Contact +44 (0) 203 643 0248 or visit www.apt-search.co.uk
About BigRed
BigRed Consulting Group provides strategic consulting on all aspects of information governance (IG), assisting businesses that wish to drive competitive value from information, comply with the numerous external legal obligations, such as privacy and retention, while minimising the associated costs and risks that come with growing volumes of information.
BigRed also offers interim leadership that will educate the business and steer the design and implementation of an effective and sustainable company-wide IG programme that will fit the unique business information landscape. Experienced BigRed consultants are able to provide impartial, tailored advice with recommendations based on the results of a comprehensive IG audit, as BigRed retains its independence from information management technology solution providers.
Contact +44 (0) 207 043 0740 for advice on a compliance audit or visit www.bigredcg.com
Media contact:
Lena Ahad
Technology PR
lena@technologypr.eu
www.technologypr.eu
+44 (0)7908 725212