Chessington, Surrey, 16th May 2018 - Sunrise Software, a leading supplier of IT service management (ITSM) software, today announced that Aquila Heywood, the UK and Ireland's largest pensions administration software provider, is using Sunrise ITSM. Sunrise ITSM allows Aquila Heywood to support its customers and help them ensure that millions of pounds of pensions are paid every month through an ITIL-aligned approach to service management.
Aquila Heywood's service desk provides support for both external customers and its own employees, and receives an average of 18,000 requests every year, (70% from external customers and 30% from internal staff). Significant spikes in activity occur, such as around HMRC and end of tax year deadlines, and twice a year when the company rolls out new software to customers.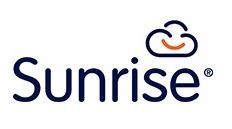 Sunrise Software logo
By using Sunrise, Aquila Heywood benefits from a flexible, ITIL-centric platform that can deliver detailed, business-focused reporting to managers, as well as providing customers with an easy to use, knowledge-based self-service portal. The majority of requests now come through this portal, where customers can raise requests, see outstanding actions and access relevant knowledge that can help them solve problems themselves.
Sunrise's in-built ITIL support means it is now straightforward for the service desk to differentiate between different levels of urgency in incoming requests, and to therefore deal with them in a timely manner. This directly feeds into business service level agreements (SLAs), with internal and external customers, supporting business objectives and customer retention. Sunrise's capabilities make management reporting flexible and straightforward, further embedding service management within the organisation.
"In our world, failing to solve a customer issue could mean tens of thousands of people not receiving their pension – which would be catastrophic for everyone involved," said Steve Haslam, Head of Service Operations, Aquila Heywood. "Thanks to Sunrise and ITIL we're confident that we can deliver the service our customers require and better understand and respond to their changing needs, in a more digitally-driven world."
Moving forward, Sunrise ITSM is enabling service management to become more proactive, helping Aquila Heywood to differentiate itself in the market.
Geoff Rees, Director of Business Services and Sales at Sunrise Software, comments: "Aquila Heywood's software is business-critical to its customers – and the pensioners they pay. By adopting an ITIL-based approach it has been able to transform service management, integrating closely with business KPIs and therefore helping the company to successfully innovate as a result."
To read a full case study on how Aquila Heywood uses Sunrise click here: https://www.sunrisesoftware.com/casestudies/case-study-aquila-heywood/.
- ENDS -
About Sunrise Software
Sunrise's expertise in IT Service Management software is built on the experience of working with hundreds of clients – across all sectors and industries. In an age where customer and employee experience is driven by high expectations, we aid organisations in the management of efficient business processes to help them achieve their end goals. Sunrise's customers use ITSM software to manage workflows, track and record workplace tasks, events and activities to deliver greater productivity and customer satisfaction across the organisation.
By working hand-in-hand with enterprises, service providers and public sector entities, Sunrise provides software that becomes the backbone for delivering and managing services within their organisation. Sunrise's fully configurable solution can be implemented via SaaS or on-premise and extends from ITSM and External Customer Service and Shared Service desks, through to HR, Finance or Facilities Management teams.
Headquartered in Chessington, UK, Sunrise Software, an IBM Business Partner, has two decades of experience in the service management and service desk industries and harnesses this knowledge to deliver solutions that meet real business needs.
For more information, please visit: www.sunrisesoftware.com or connect with us on Twitter, or LinkedIn
More about Aquila Heywood
Aquila Heywood works with public sector and company pension schemes, including 90% of local council schemes, third party administrators and life and pensions providers. Aquila Heywood's customers, are responsible for administering pension schemes containing hundreds of thousands of members.
Media Contact
Ann James
Marketing Director
T: 020 8391 9000
E: ajames@sunrisesoftware.com
Chris Measures
Measures Consulting (PR agency for Sunrise Software)
T: 07976 535147
E: chris@measuresconsulting.com