2nd annual Armour Expo tackles the challenges of information security, data governance, emergent risks, regulations, privacy corrosion and the technology available to address them

Full day event, sponsored by eShore Ltd, takes place September 12, 2018 at the Marriott Beach Resort, Grand Cayman
News release, Cayman Islands, 6 September 2018: Armour Expo 2018, Cayman's leading information security and data governance conference announced today that multi-award winning CXO and Technical Strategist, Janine Darling, CEO of STASH Secure Data will deliver the opening keynote address.
In her keynote speech entitled, 'Cybersecurity: The Myths, The Magic, and the Truth', Janine will separate fact from fiction and provide delegates with valuable insights into tackling today's security and governance challenges. Using her vast experience gained from working with household names including Samsung, Sony, Barnes & Noble, Chanel, Nestle and Starbucks, she will provide clear guidance and recommendations on how companies can eradicate data vulnerability.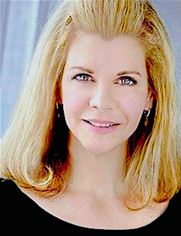 Janine Darling
Janine said, "I am delighted to present at the prestigious Armour Expo. All organizations need to be concerned about protecting data privacy & security, not just because of recent legislative changes such as GDPR, but because customer data is such an important asset. Only by taking a data-centric view can organisations build the right foundations to safeguard data throughout every stage of a customer's journey. I'm looking forward to sharing my expertise and discussing the real-life challenges faced by those working in the industry."
Joining Janine as a keynote speaker is a veteran of the information security industry, Tyson Macaulay, author, and Chief Product Officer at Infosec Global. Tyson's presentation 'Coming Off the Bottom: IoT Security and Risk Management' will provide another view on the security and risk challenges posed by today's interconnected digital business world. The event will also feature an exclusive signing session for Tyson's latest book, 'RIoT Control: Understanding and Managing Risks and the Internet of Things'.
The Armour Expo is brought to Cayman for the second year by Diamond Sponsor eShore Ltd Cayman and co-founder Polly Pickering. eShore led the inaugural expo in 2017 and continue to provide leading IT & Cyber Security for offshore jurisdictions in the Caribbean, Bermuda, and Latin America markets.

Polly added: "Information security and data governance are top of mind for executives from the Caribbean & Latin America region. We have assembled a stellar line up of speakers who are ready to 'arm-our' delegates through knowledge, wisdom, practical tips and insightful strategies on proactively reducing risk and creating policy in areas ranging from Blockchain to Artificial Intelligence and the Dark Web. All this plus ample opportunity to network with peers, participate in discussion forums with experts and see the latest financial technologies that can assist in this area."
EVENT INFORMATION
Armour Expo is designed for CEO's, Financial Services Executives, Risk/Information Managers, Legal and IT Consultants from around the Caribbean, Latin America, and Offshore Countries.
Janine and Tyson will be joined by a talented and thought-provoking line up of speakers including:
Expert panels will address topics including:
Beyond the Block: The Institutional Race Towards Mass Adoption
Incident Response: Insider Threats
Crypto & ICO
Heroes and Zeroes: Security Shenanigans
Armour Information Expo 2018 registration and booking details
To register: www.armourexpo.com/register/
Full day conference pass - $595
6 NASBA Accredited CPE credits
Breakfast, Coffee, Lunch & Post-Party Cocktails
Wednesday 12th September, Marriott Beach Resort, Grand Cayman
The full agenda and speaker programme can be viewed here: www.armourexpo.com
MEDIA ENQUIRIES
Adam Osman| Tel: +44 (0) 7976 891 335 | Email: aomarketing@gmail.com
https://www.armourexpo.com/ | #armourexpo2018