4th September 2018: Artesian Solutions, the provider of market leading client intelligence tools that dramatically transform sales processes, is delighted to announce the promotion of Anastasiia Nedava to Head of Sales and Channels, and the appointment of Charlotte Walls as its new Customer Success Team Lead.
Anastasiia has been at Artesian since 2014. Originally tasked with developing Enterprise Accounts, her ability to accurately identify client's needs and challenges and develop new and inventive solutions quickly, saw her make an indelible mark on the business. In 2015 Anastasiia was a finalist in the Women in Sales Awards, thanks to her strong leadership skills and passion for mentoring young sales women, helping them develop and thrive. As Head of Sales and Channels Anastasiia will be responsible for the continued growth of Artesian's customer base through new business acquisition, and will expand the route to market through channel partners.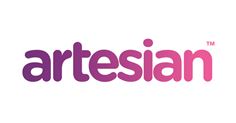 Artesian logo
Charlotte Walls joins Artesian from XpertHR and brings with her an excellent track record of building and developing relationships by launching customer success initiatives that have a proven and positive impact. As the Customer Success Team Lead, Charlotte will be responsible for helping users achieve their full potential. Working from a deep understanding of what success looks like for each individual customer her goal will be to understand the challenges they face as well as their ambitions for growth. Leading a team of experienced Customer Success Managers, she will support them by developing a culture of continual improvement focused on consistently smashing results.
Speaking about the appointments Andrew Yates, CEO of Artesian said: "Anastasiia has proven herself to be an invaluable member of the Artesian team, she has been hugely influential in the growth of our business, and I have no doubt that in her new role she will continue to shine as a leader in the field, helping both Artesian and its customers achieve their potential by coming up with innovative new solutions and identifying new opportunities. I am also delighted to welcome Charlotte to the team, she joins us at what is a very exciting time in our evolution. Customer experience is the new frontier for every business, and I am sure she will share her best practices and vast knowledge and experience around customer satisfaction to not only generate further success for our customers, but also ensuring that Artesian remains at the forefront of superior service in our market."
NOTES TO THE EDITORS
For more information about Artesian Solutions please contact:
Kelly Prior, PR Consultant
Tel: 07730 572878
Email: Kelly@kellyprior.co.uk
About Artesian
Artesian is a powerful AI driven service that equips client facing teams with the resources they need to succeed in a modern commercial environment.
Apps that drive action. MI that measures impact. A service that inspires and coaches. Artesian provides the data, real-time insight and context needed to find customers, create meaningful engagements, sell more and create long-lasting business relationships.
With the use of AI technology layered on top of company information, data and news, Artesian helps you uncover opportunities, build relationships and accelerate deals.
Artesian continually scans millions of online sources for data on markets, organisations, individuals and topics, and uses sophisticated algorithms to filter and transform that information into commercially valuable insights.
With Artesian, you can track your customers, prospects, competitors and partners; spot and capitalise on business opportunities; and manage risks in your pipeline.
Artesian helps drive customer alignment, credibility, competitiveness and client satisfaction.
Artesian is headquartered in the U.K, with offices in London and Winnersh, Berkshire. Headquartered in the US in Boston, Massachusetts.