14th May 2019: The Artesian Solutions Risk and Compliance Hub (ARCH), a SaaS solution enabling commercial teams and underwriters to carry out automated risk screening on prospective clients has been accepted onto PwC's Scale | InsurTech Programme. The 11 week programme aims to support the world's most exciting InsurTech scale-ups to expand and grow, bringing advanced innovation and disruption to a market that has been traditionally slow to keep ahead of emerging technological trends.
The Scale | InsurTech Programme involves 8 scale-up companies from around the world, selected by a PwC panel for the vast practical potential each can add to automating and innovating aspects of insurance delivery. Through the programme's three core components, Artesian will be provided with the tools to effectively and efficiently scale its ARCH solution. Curated events will provide the Artesian team with opportunities to meet and pitch to PwC's extended network of industry decision-makers to expand its commercial opportunities. Likewise, group masterclasses will provide valuable insights through a combination of PwC and industry experts, as well as the chance to learn from shared peer experiences and a bespoke counsel including coaching and business support experts.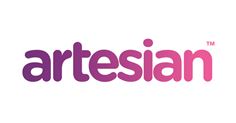 Artesian Solutions logo
Matt Elsom, Vice President of Risk Solutions at Artesian commented on the participation opportunity: "We're delighted to have been selected for PwC's Scale | InsurTech Programme after a competitive pitch process. ARCH promises to be a real game-changer for the insurance market enabling commercial teams and underwriters to make decisions faster, improve their ability to segment risks effectively and enhance both their clients' and distributors' customer experience. The launch of ARCH signals a very important period of growth for Artesian, and being selected from many by PwC for the programme means the valuable knowledge and expertise we can leverage will only serve to boost that growth."
Glynn Austen-Brown, InsurTech Partner at PwC commented: "With InsurTech evolving at pace, the insurance market is experiencing vast amounts of potential innovation and enablement. InsurTech companies are small, agile and highly innovative, so offer a real opportunity to collaborate with insurers, to bring the best to the market. We are excited to welcome Artesian Solutions to the programme, and believe in their potential as an InsurTech scale-up business."
NOTES TO THE EDITORS
For more information about Artesian Solutions please contact:
Kelly Prior, PR Consultant
Tel: 07730 572878
Email: Kelly@kellyprior.co.uk
About Artesian
Artesian is a powerful AI driven service that equips client facing teams with the resources they need to succeed in a modern commercial environment.
Apps that drive action. MI that measures impact. A service that inspires and coaches. Artesian provides the data, real-time insight and context needed to find customers, create meaningful engagements, sell more and create long-lasting business relationships.
With the use of AI technology layered on top of company information, data and news, Artesian helps you uncover opportunities, build relationships and accelerate deals.
Artesian continually scans millions of online sources for data on markets, organisations, individuals and topics, and uses sophisticated algorithms to filter and transform that information into commercially valuable insights.
With Artesian, you can track your customers, prospects, competitors and partners; spot and capitalise on business opportunities; and manage risks in your pipeline.
For regulated businesses, Artesian's powerful decision engine distributes risk and compliance activities to the front line, enabling Relationship Managers to deliver exceptional customer experiences accelerating the client onboarding process.