24th January 2019: Artesian Solutions, has today issued a new infographic demonstrating not only how far its market leading sales intelligence tools have developed in the last few years, but the amazing results achieved by sales teams using the platform in 2018.
2018 was a huge year for Artesian Solutions. It reached a milestone 30,000 users that together have tracked in excess of 800,000 businesses, automated the equivalent of 2 trillion Google searches per week, and as a result received 12.5 million actionable insights, and created 524,000 useful connections directly attributable to the use of its service. One Artesian customer revealed it has uncovered 1,804 new opportunities in just 7 months with a sales order value of £10.9 million thanks to Artesian insights.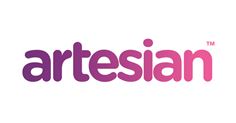 Artesian Solutions logo
By taking advantage of recent advances in technology, Artesian has been able to deliver a 25x increase in the amount of historical content for advanced analysis and research, and a 5x increase in raw speed of news query engines, ensuring its users get complex results faster than ever. By migrating to Elasticsearch and scaling up its server capacity Artesian improved its raw speed, resulting in search results that previously took users 6 seconds being reduced to just 10 milliseconds, optimising their ability to uncover those all-important golden nuggets of insight. In tandem, the solution scaled up to accommodate 10x the number of concurrent users, whilst ensuring performance remained snappy.
Speaking about the results Artesian Solutions Co-Founder and CEO Andrew Yates commented: "I recently read a quote which went 'you can focus on adoption, retention, expansion, or advocacy; or you can focus on the customers' desired outcome and get all of those things', the success of our users is part of our DNA, and is without doubt the best possible testament of our success. We constantly feed back into our R&D their learnings, preferences and needs in order to keep improving the services we offer."
He continues: "Throughout 2018 Artesian users also fed back countless stories detailing the massive difference the platform is making in terms of helping them grow their revenue, exceed expectations, transform sales behaviours, achieve competitive advantage, and deliver great experiences. With recent reports estimating that the business intelligence market is growing at a CAGR of 21%, Artesian is set to be at the forefront of developments as we look forward to officially launching the next stage in our evolution, the Artesian Risk and Compliance Hub (ARCH) in just a few weeks, so watch this space."
To find out more about Artesian's 2018 Year in Review visit https://www.artesian.co/2018-in-numbers-infographic/
NOTES TO THE EDITORS
For more information about Artesian Solutions please contact:
Kelly Prior, PR Consultant
Tel: 07730 572878
Email: Kelly@kellyprior.co.uk
About Artesian
Artesian is a powerful AI driven service that equips client facing teams with the resources they need to succeed in a modern commercial environment.
Apps that drive action. MI that measures impact. A service that inspires and coaches. Artesian provides the data, real-time insight and context needed to find customers, create meaningful engagements, sell more and create long-lasting business relationships.
With the use of AI technology layered on top of company information, data and news, Artesian helps you uncover opportunities, build relationships and accelerate deals.
Artesian continually scans millions of online sources for data on markets, organisations, individuals and topics, and uses sophisticated algorithms to filter and transform that information into commercially valuable insights.
With Artesian, you can track your customers, prospects, competitors and partners; spot and capitalise on business opportunities; and manage risks in your pipeline.
Artesian helps drive customer alignment, credibility, competitiveness and client satisfaction.
Artesian is headquartered in the U.K, with offices in London and Winnersh, Berkshire. Headquartered in the US in Boston, Massachusetts.
www.artesian.co
www.artesian.ai