31st January 2019: Artesian Solutions, the powerful Artificial Intelligence driven service that equips sales teams with the resources they need to succeed in a modern commercial environment, urges organisations to invest in effective sales training, seeing it as vital to boosting their investment in sales technology.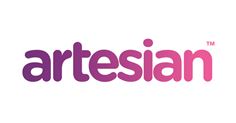 Artesian Solutions logo
According to a 2018 survey by Hubspot, 26% of sellers still rate their on-the-job sales training as in-effective. Artesian sees this as unacceptable, especially at a time when vendors can offer so much more, and wants companies to realise the extent to which effective sales training can impact performance. A survey by Salesforce in 2018 highlighted the importance of learning and development, saying that high performing sales teams that pay close attention to training see 9% faster revenue growth as a result. A similar study by Sirius Decisions found that the highest-performing sales organisations were 2x as likely to provide ongoing training compared to low performing teams.
Whilst Artesian is helping sales teams work smarter by embracing technology to prospect intelligently, build a deeper level of understanding about audiences, engage with a greater level of credibility, uncover new opportunities, mitigate risks, and ultimately accelerate sales and improve profitability, it believes effective sales training is essential to empowering sales teams, and creating an environment of continuous and sustainable success, day after day, client after client, deal after deal.
In 2018 Artesian:
Trained over 3,000 Artesian users, across 350 training courses and workshops
Delivered 1,200 pieces of online content via the Artesian Academy.
Achieved a 95% excellent or very good approval rating from trainees
Earned a 98% recommendation rate for its Academy
Maintained an NPS score of +66 within customers undergoing its training courses
Speaking about the importance of effective sales training Mike Blackadder, Co-Founder and Chief Customer Officer commented: "At Artesian we realise that no matter how powerful a technology is, it's the people and how they use the technology that really impacts change. We firmly believe that providing our users with an understanding of the latest sales techniques and methodologies, on top of granular product training, is the key to helping them achieve their business goals."
He continues: "Artesian deploys tailored training and support programmes, as well as a range of online academy style learning resources that have achieved measurable results for our customers. Sales teams experience higher staff churn than other departments, so companies need a way of rapidly onboarding new joiners as well as providing opportunities for continuous improvement to ensure they retain the top talent. I strongly urge anyone investing in sales technology, whether it be delivered by Artesian or not, to look closely at the wrap around support and effectiveness of sales training provided by the vendor to boost their investment."
Validating Mike's view an Artesian customer at one of the UK's leading banking institutions commented: "Artesian allows us to track usage and seller behaviours, using data to identify opportunities to improve, refresh the skill set, and enhance customer engagements even further. Artesian built a comprehensive training programme for us, and it has delivered. The combination of technology and training means our teams are using the tools we have invested in to their best advantage, even our most experienced sellers have obtained a greater level of knowledge, and we are seeing real improvements in terms of the frequency and quality of contact with customers, this in turn is driving customer advocacy and retention, which ultimately drives opportunity."
NOTES TO THE EDITORS
For more information about Artesian Solutions please contact:
Kelly Prior, PR Consultant
Tel: 07730 572878
Email: Kelly@kellyprior.co.uk
About Artesian
Artesian is a powerful AI driven service that equips client facing teams with the resources they need to succeed in a modern commercial environment.
Apps that drive action. MI that measures impact. A service that inspires and coaches. Artesian provides the data, real-time insight and context needed to find customers, create meaningful engagements, sell more and create long-lasting business relationships.
With the use of AI technology layered on top of company information, data and news, Artesian helps you uncover opportunities, build relationships and accelerate deals.
Artesian continually scans millions of online sources for data on markets, organisations, individuals and topics, and uses sophisticated algorithms to filter and transform that information into commercially valuable insights.
With Artesian, you can track your customers, prospects, competitors and partners; spot and capitalise on business opportunities; and manage risks in your pipeline.
Artesian helps drive customer alignment, credibility, competitiveness and client satisfaction.
Artesian is headquartered in the U.K, with offices in London and Winnersh, Berkshire. Headquartered in the US in Boston, Massachusetts.