London, U.K., 31 May 2017 - Ascertus Limited, a provider of document and information lifecycle management solutions to law firms and corporate legal departments, has appointed Sean Mallen as Senior Account Manager, dedicated to helping customers deploy the legal spend management solution, BusyLamp.
Mallen will work closely with other product specialists at Ascertus to offer integrated solutions, combining document management, contract management and legal spend management to help corporate in-house legal departments across the UK and Europe better manage their external law firm relationships and legal costs. He brings with him over 14 years' experience in the IT industry ranging from Customer Relationship Management (CRM) and accounts software through to data storage solutions and case management systems.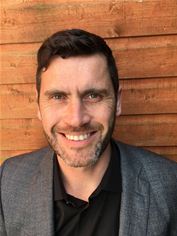 Sean Mallen, Ascertus Limited
"With budgetary pressures continuing to challenge corporate counsel, alongside demands for efficiency and value add; we are seeing a growing interest for more innovative legal spend management solutions across our customer base," said Roy Russell, CEO of Ascertus Limited. "Many departments are looking to adopt a legal e-billing solution or even replace their traditional e-billing software. BusyLamp provides a refreshingly new, cost effective, and holistic approach to legal spend management, which meets their current requirements. Sean's broad experience and skill set in IT sales and account management across the European market will be hugely valuable for our customer base in the corporate legal sector."
Prior to Ascertus, Mallen was Senior Account Manager at Ochresoft, helping law firms deploy the company's case management system. Before that, he held an account management role at Proact, Europe's leading independent storage integrator and cloud services enabler. His experience also includes sales from working at Dezrez and the Royal Bank of Scotland.
"The true value of technology lies in creating a seamless work environment across business systems," commented Sean Mallen, Senior Account Manager at Ascertus Limited. "Ascertus, due to its wide-ranging product and functionality-related expertise, is well placed to deliver against this scenario. I'm looking forward to working with customers to help them implement integrated solutions that fit their organisation's specific business requirements."
About Ascertus Limited
Ascertus provides information and document lifecycle management consultancy, software solutions and IT support services to law firms, corporate legal departments and other professional services organisations. Based in Central London, the company offers a full range of professional services – from consultancy, business analysis and project management; to software implementation, training, documentation and technical support – delivering bespoke email, contract and document management solutions in on-premises and privately hosted environments. The company has successfully delivered and managed some of the largest iManage Work installations at customer sites in the UK. For more information, visit: www.ascertus.com. Follow Ascertus on Twitter and LinkedIn.
About BusyLamp
BusyLamp is the leading next generation provider of legal matter and spend management solutions. It helps legal departments to save time, to significantly reduce overheads and to collaborate more effectively with inside and outside counsel by automating and improving their legal operations. For more information, visit: www.busylamp.com.
Media contact:
TagusPR
Vidushi Patel
vidushi@taguspr.co.uk
+44 7958474632