London, U.K., 01 May 2019 – Ascertus Limited has appointed Andrew Payne as the Head of Professional Services to enhance the quality of service and support business growth. A management appointment, Payne will lead the company's project management and consulting teams as well as drive technical engagement to ensure customer project success across Ascertus' product portfolio. He will also contribute strategically to drive the business forward. Ascertus provides document and information lifecycle management solutions to law firms and corporate legal departments across industry sectors in EMEA. The company achieved business growth of over a 100% in the financial year 2018 – 2019 and this trend is set to continue in 2019 – 2020.
"We are at an exciting phase in our growth, where there's a need for expansion of the management team, to support continued business advancement across EMEA," Roy Russell, CEO of Ascertus Limited, said. "Andrew's experience is rich and his philosophy of 'customer success' matches ours. He brings the right mix of technical and commercial perspective to the role, and we are delighted that he has joined Ascertus. Our customers will greatly benefit from his contribution."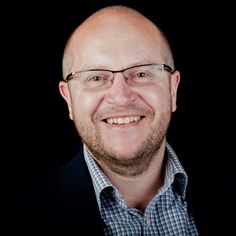 Andrew Payne, Head of Professional Services, Ascertus Limited
Payne has over 18 years of technical, project management and commercial experience in the legal sector. Prior to Ascertus, he was Senior Director for EMEA at a legal technology vendor. Before that, he held the position of Senior Project Manager and Business Analyst at top 30 UK law firm, Nabarro LLP (now CMS).
Coming from a law firm background, Payne understands the technology and business challenges that organisations in the legal sector face. Implementation of document and information lifecycle management systems in law firms as well as corporate legal departments is a big move and if not undertaken properly, such projects can have serious repercussions on organisations' operation, especially given that time is a key commodity and efficiency a business imperative. Payne will be involved in all stages of projects – right from pre-sales and project scoping through to implementation, delivery and support. Additionally, he will look to operationalise change management processes in Ascertus' implementation and delivery methodology.
"Broad adoption of technology systems is fundamental to project success and return on investment for organisations," Andrew Payne, the new Head of Professional Services at Ascertus Limited, elaborated. "Understanding a customer's culture and business operation, as well as ensuring good communication and rapport before embedding change management techniques is essential for this outcome.
"I'm very excited to have joined a fast growing and reputed company like Ascertus. This role is a huge opportunity for me to make a real difference to the business by tactically and strategically contributing to the future of the organisation."
About Ascertus Limited
Ascertus provides information and document lifecycle management consultancy, software solutions and IT support services to law firms, corporate legal departments and other professional services organisations. Based in Central London, the company offers a full range of professional services – from consultancy, business analysis and project management; to software implementation, training, documentation and technical support – delivering bespoke email, contract and document management solutions in on-premises and privately hosted environments. The company has successfully delivered and managed some of the largest iManage Work installations at customer sites in the UK. For more information, visit: www.ascertus.com. Follow Ascertus on Twitter and LinkedIn.
Media contact:
TagusPR
Vidushi Patel
vidushi@taguspr.co.uk
+44 7958474632