London, U.K., 04 July 2018 – Ascertus Limited, a provider of document and information lifecycle management solutions to law firms and corporate legal departments, has appointed Lawrence Fox as Technical Consultant, further bolstering the team. Focussing on the law firm segment of the legal sector, Fox will play a key role in enabling customers to transition to the cloud, given his in-depth expertise in this area – in addition to providing broader technical consultancy. Ascertus is seeing an ever-growing interest from customers to adopt iManage Work in the Cloud.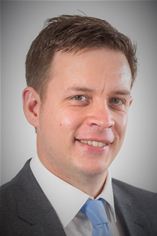 Lawrence Fox, Technical Consultant at Ascertus Limited
"Our customer base is consistently growing, so it's important that we continue our investment in staff and resource so that every customer avails the best service possible," Roy Russell, CEO of Ascertus Limited, said. "We are very careful of the people we take on. Lawrence has significant experience in the industry, intricately knows iManage and many other widely deployed legal applications, enjoys consulting and isn't shy to take on challenging projects. He is a great fit and has already hit the ground running."
Fox brings with him over 15 years of well-rounded experience in the IT industry. Cloud deployment, data migration and systems integration are his particular strengths and interest areas. His role at Ascertus entails everything from requirement gathering, solution design and implementation through to providing broader technical consultancy to customers. Prior to Ascertus, he was Legal Applications Analyst at Stephenson Harwood. Before that, he has held positions at another iManage Partner, Global Blue, Global Refund UK and Vizard Oldham Solicitors.
"In the legal IT sector, there are very few organisations that offer genuine technical consultancy to customers, and Ascertus' reputation in this space is no secret, so the decision to join the company was a no brainer," said Lawrence Fox, Technical Consultant, Ascertus Limited. "As a technical geek who thrives on project complexity, I can already see that my role at Ascertus is going to be hugely rewarding and fulfilling. I'm also looking forward to playing an active role, together with my colleagues, in helping the technical team to continuously improve our own internal processes so that we are able to routinely deliver incremental gains to the customer base."
About Ascertus Limited
Ascertus provides information and document lifecycle management consultancy, software solutions and IT support services to law firms, corporate legal departments and other professional services organisations. Based in Central London, the company offers a full range of professional services – from consultancy, business analysis and project management; to software implementation, training, documentation and technical support – delivering bespoke email, contract and document management solutions in on-premises and privately hosted environments. The company has successfully delivered and managed some of the largest iManage Work installations at customer sites in the UK. For more information, visit: www.ascertus.com. Follow Ascertus on Twitter and LinkedIn.
Media contact:
TagusPR
Vidushi Patel
vidushi@taguspr.co.uk
+44 7958474632