Roger Mallett as UK Country Manager and two further specialists appointed
Aachen, Germany, May 22, 2017 – With the most in-depth data catalogue for Software Asset Management and new Cloud solutions, Aspera, the worldwide leader for Strategic Software Asset Management (SAM), has entrusted the strategic task of expanding the UK market to Roger Mallett.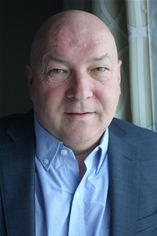 Roger Mallett
Roger is a proven global expert and trusted adviser in SAM. He has been providing expert advice and guidance also on software architecture and solutions to companies across Europe, Middle East and Africa (EMEA) his entire career. He is known for thought-leadership and strategic guidance for enterprise customers. Previously, he was Senior Architect & Chief Technologist for EMEA, Strategy & Technology Team at Hewlett Packard Enterprise Software.
"I believe that Aspera has the strongest Software Asset Management solution and consulting team in the industry. This role is the perfect opportunity to work with existing Aspera customers as well as help new customers deliver a high quality SAM solution, reduce software costs, lower risk to their company and achieve regulatory compliance quickly and efficiently," said Roger Mallett.
Prior to HP Enterprise, Roger worked for Peregrine Systems, Deloitte and PricewaterhouseCoopers (PwC). Roger is one of the first to be honoured globally by IAITAM as a Fellow for his service to the IT asset and SAM industry.
Additionally, Geoff Worsley, formally SAM Systems Manager at British Petroleum (BP), has been appointed SAM Enterprise Architect at Aspera in the UK team. Before BP, Geoff worked as a Software Licensing Consultant and Auditor with PricewaterhouseCoopers. Due to his previous experience, Geoff covers all aspects of SAM and has detailed knowledge of licensing models across a broad range of software products and data management.
Fiona Graham, formerly Principal SAP Solution Engineer at an international SAM company in the UK has been appointed Senior Sales Engineer SAP at Aspera in the UK team. Fiona has worked in and around SAP for over 25 years, working as Pre-sales and Operations Manager at SAP (UK) Ltd for 12 years. She will help SAP customers across the world prepare for SAP audits and contract renegotiations.
About Aspera
Aspera is a highly specialized provider of software asset management solutions. Hundreds of enterprises worldwide rely on Aspera, including more than 35 Fortune Global 500 companies. Since 2000, our award-winning software and services--including the SmartTrack license management technology--have been successfully implemented in international projects, representing diverse industries such as banking and finance, automotive, telecommunications, and pharmaceuticals.
Aspera is part of the USU Software AG (ISIN DE 000A0BVU28) listed in the Prime Standard of the German stock market. More information is available at http://www.aspera.com/.
Contact Aspera UK:
Roger Mallett
County Manager UK
roger.mallett@aspera.com
+44 7796 938 388
For press inquiries:
Heike Lorey
Public Relations
Tel.: +49 241 963-3261
Fax: +49 241 963-1229
Email: heike.lorey@aspera.com
Contact USU Software AG
Corporate Communications
Dr. Thomas Gerick
Tel.: +49 71 41 - 48 67 440
Fax: +49 71 41 - 48 67 300
E-Mail: t.gerick@usu.de