Disclosed VC funding to automotive start-ups hits $8 billion
Electrification, connectivity, autonomy and mobility are driving investments and deals in a race for market leadership
London, UK – 20 February 2019. The latest Automotive Technology M&A Market Report from international technology mergers and acquisitions advisor, Hampleton Partners, reveals that disclosed Venture Capital funding to automotive start-ups totalled $8 billion in 2018.
In parallel, almost 100 M&A deals were inked, including Renault, Ford and Volkswagen's autotech acquisitions in the second half of 2018; however, total disclosed M&A transaction value reached $3.9 billion in the time period, the lowest in over five years.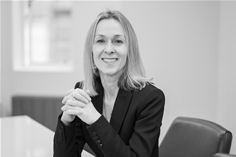 Jo Goodson, Managing Director, Hampleton Partners
The report also shows the growing role of Private Equity (PE) in the autotech M&A market, accounting for almost one quarter of all transactions in 2018. The largest PE acquisition was Gores Group's buyout of Verra Mobility for $1.3 billion, at an attractive 17x EV/EBITDA multiple.
Jo Goodson, managing director, Hampleton Partners, said:
"Although we are currently seeing more venture capital investment than M&A transaction value in autotech, all players in the sector continue to push to be the market leader within the new world of electrification, connectivity, autonomy and mobility. Start-ups with innovative ideas are pursuing funding, and global giants from all sectors, including financial, are continuing to invest, fund and acquire."
Key trends in autotech
Connected car technology is widely hailed as the precursor for autonomous vehicles, providing passengers with features like internet, next-generation infotainment and enhanced safety features.
Examples of deals in this sub-sector included Volkswagen's purchase of WirelessCar for almost three times its revenue; Aptiv's acquisition of Chinese advanced interconnect specialist KUM in a landmark $500 million deal; and Zurich Insurance's acquisition of Bright Box in a move to bring the insurer into the vehicle and closer to the data it generates.
Vehicle manufacturers are diversifying from pure passenger car production to protect themselves against an uncertain future where personal vehicle ownership is no longer the norm.
Early in 2018 Daimler led a $175 million equity round in Taxify, Estonia's response to Uber. BMW took over Parkmobile to become the largest provider of mobile parking in the United States and in November Ford bought Spin, an electric scooter sharing platform, in an effort to expand its micro-mobility offering.
Internet commerce and content is growing in importance, with prospective vehicle owners now spending around 60 per cent of their time searching online.[1]
KAR Auction Services, which signed five deals over the past 30 months, purchased B2B car auction website, CarsOnTheWeb, for just over $100 million. Meanwhile, in November 2018 Renault bought Carizy, a used vehicle marketplace. Renault hopes to capitalise on the fast-growing used vehicle industry between private individuals, opening another lucrative revenue stream for the French automaker.
The digital transformation of dealerships: in a two-way street of deal-making, dealerships are incorporating enterprise software and CRM solutions to build better informed relationships with their prospective and current customers and ease the marketing and sale of vehicles, whilst online vehicle marketplaces are getting closer to the dealers.
Two US-listed online vehicle marketplaces made acquisitions in 2018: Cars.com made a $165 million acquisition of DealerInspire, a provider of automotive advertising SaaS and service. TrueCar's picked-up DealerScience, a dealership retail software provider, for $27 million.
Automotive technology M&A in 2019
Jo Goodson concluded:
"We believe 2019 and 2020 will remain very strong for both acquisitions and funding in the autotech sector, despite the storm clouds on the horizon which may provoke a reduction in vehicle sales' volume overall.
"Our rationale is that spending in the sector will not be impacted by short-term market turbulence. Autotech is a truly transformational sector and we're only at the beginning of a very long journey. In summary, we foresee a strong autotech M&A market over the next 24 months, with stable Enterprise Value multiples and a sharply growing capital raise market with increasing valuations."
[1] Source: Cox Automotive
ENDS
Media enquiries, photography or interview requests, please contact:
Jane Henry
Email: jane@marylebonemarketing.com
Mob: +44 789 666 8155
Note to Editors:
Hampleton Partners' Healthtech Market Report 1H 2019 is compiled using data and information from the 451 Research database (www.451research.com).
Download the full Hampleton Partners Automotive Technology M&A Market Report:
https://hampletonpartners.com/report/automotive-technologies/

About Hampleton Partners
Hampleton Partners is at the forefront of international mergers and acquisitions and corporate finance advisory for companies with technology at their core. Hampleton's experienced deal makers have built, bought and sold over 100 fast-growing tech businesses and provide hands-on expertise and unrivalled advice to tech entrepreneurs and companies which are looking to accelerate growth and maximise value.
With offices in London, Frankfurt and San Francisco, Hampleton offers a global perspective with sector expertise in: Automotive Technology, AI, Cybersecurity, Fintech, Healthtech, Hi-Tech Industrials & Industry 4.0, IoT, VR/AR,, Digital Marketing, Enterprise Software, SaaS & Cloud and eCommerce.
Follow Hampleton on LinkedIn and Twitter.
For more information visit https://www.hampletonpartners.com