Money transfers are sent in minutes to over 8,000 cash pick-up locations, 7 days a week.
London – Azimo, a digital disrupter of traditional money transfer services, extends its cash pick-up service enabling customers in the Philippines to collect money minutes after money transfer is made.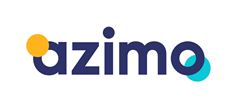 Azimo logo
In a revolutionary step for the Philippines market, Azimo's direct service ensures that money sent from any of its 22 send-countries across Europe, will get to recipients typically within just 1 hour and can be collected on any day that is convenient for them-even over a weekend- making it the safest and most convenient way to send and receive money.
This new lighting-fast service comes as Azimo overhaul and optimise their service in partnership with BDO Unibank, the largest bank in the Philippines, enabling anyone living in Europe to send money almost immediately whenever their family or friends back home need the money.
Cash pick-up across the Philippines is currently the most popular pick-up method offered by Azimo. Via BDO Unibank alone, Azimo sees almost x3 the number of cash pickups as Colombia, the next largest country served by this option.
Aside from more than 1,000 branches of BDO Unibank that has the widest footprint among Philippine banks, Azimo also allows cash pick-up through BDO Unibank's rural bank subsidiary – One Network; BDO Remit counters inside SM, the Philippines' largest chain of shopping malls; as well as M. Lhuillier and Cebuana Lhuillier outlets; and Palawan Pawnshops throughout the country. Customers in the Philippines may also receive money through BDO Kabayan Savings, through which they can enjoy unique benefits such as free life and accident insurance, and loyalty rewards points. Additionally, Azimo customers may send money to other bank accounts in the Philippines, top up a mobile phone, send money to a mobile wallet or even have money delivered to their door.
Azimo's service is substantially cheaper than traditional services due to its innovative digital platform, which allows safe and fast payout directly via BDO Remit, but without the overhead cost of large brick and mortar players. This system allows Azimo to pass savings on directly to the customer enabling them to benefit from low fees and great rates.
With the largest digital network available, Azimo is constantly updating its service branching out into new areas, keeping costs low, and increasing speed and efficiency for its user-base of over a million customers connected to the service.
For more information on sending money to the Philippines, visit the Azimo site here: https://azimo.com/en/send-money-to-the-philippines.
-End-
Notes to Editor
About Azimo
Launched in 2012, Azimo is the better way to transfer money around the world, touching millions of people's lives. Fast, simple and safe, Azimo has the largest digital network in the world, enabling customers to send money to over 190 countries from any internet-connected device.
About BDO Remit
BDO Remit is the global remittance service brand of BDO Unibank, the largest and the best bank in the Philippines, as awarded by various local and international institutions. More than BDO Remit's role to transmit remittances from the Overseas Filipinos to the Philippines, the brand strives to uplift the Overseas Filipino market through innovative products and services, value added product features, loyalty rewards, Filipino events, as well as partnerships with various institutions for greater customer reach both locally and abroad. The Central Bank of the Philippines recently honored BDO Unibank with a "Gold Hall of Fame" accolade at its 2017 Annual Stakeholders Awards. The Bank, which won its first Hall of Fame award in 2010, was conferred the Gold Award following its 7th win as the "Top Commercial Bank that Generated the Largest Overseas Filipino Remittances" for the years 2008 to 2010 and 2013 to 2016.
Contact -
Bite Communications
Holly Ledlin, Account Manager
holly.ledlin@biteglobal.com
07827-917-023