13th August 2018: Leading AI-powered business intelligence service, Artesian Solutions is delighted to announce that its partnership with BT Local Business, has delivered a 26x return on investment in just 12 months – with £6.4 million in new revenue achieved in just 12 months, directly attributable to the insights delivered by the Artesian platform.
BT invested in Artesian in 2017 in order to accelerate its digital strategy and commitment to helping Local Businesses realise greater potential from their customer base, and have more meaningful, value-driven conversations.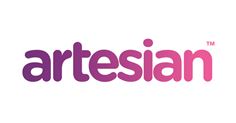 Artesian logo
Implementing a co-funded license model whereby BT contribute 50% of every Artesian license fee, BT integrated Artesian with its existing Salesforce CRM solution giving local businesses the ability to augment opportunities with real-time news, social media and people insights. Local Businesses for the first time gain an in-depth understanding of their pipeline, allowing them to act quickly on opportunities, anticipate needs, and engage proactively in more sophisticated ways based on a real understanding of trends, sentiments and needs. In addition, they had the opportunity to improve productivity by replacing manual research with automated insight, data gathering and filtering.
Speaking about the transformative partnership Paul Evans, Regional Director at BT Plc commented:
"We are committed to support Local Businesses by giving them the tools they need to succeed. Artesian has not only helped us demonstrate that commitment, but has helped Local Businesses realise their potential, and most importantly, grow their customer base".
"Artesian has delivered a huge return on investment. Local Businesses have already generated 1,315 new opportunities with a sales order value of £10.2 million directly attributable to the insights delivered by Artesian. In the last financial year, they collectively closed 793 of these opportunities resulting in £6.4million of new revenue. What's more thanks to Artesian they have access to a constantly healthy pipeline of opportunities, and greater confidence to go out there and grab them."
Artesian CEO Andrew Yates said:
"It's an absolute pleasure to work with BT Local Business. They are a shining example of an organisation harnessing technology to empower entrepreneurship. They realised that it was not enough to just give Local Businesses access to data, but instead augmented this data with real-time insights that would help them achieve a 360° of customers and what's happening in their world. They are reaping the benefits in terms of their ability to uncover and realise new opportunities, and marshal the right facts at the right time to have better conversations and boost the potential of their existing customer base."
To read more about the BT Local Business Story go to https://www.artesian.co/case-studies/bt-local-business/
NOTES TO THE EDITORS
For more information about Artesian Solutions please contact:
Kelly Prior, PR Consultant
Tel: 07730 572878
Email: Kelly@kellyprior.co.uk
About Artesian
Artesian is a powerful AI driven service that equips client facing teams with the resources they need to succeed in a modern commercial environment.
Apps that drive action. MI that measures impact. A service that inspires and coaches. Artesian provides the data, real-time insight and context needed to find customers, create meaningful engagements, sell more and create long-lasting business relationships.
With the use of AI technology layered on top of company information, data and news, Artesian helps you uncover opportunities, build relationships and accelerate deals.
Artesian continually scans millions of online sources for data on markets, organisations, individuals and topics, and uses sophisticated algorithms to filter and transform that information into commercially valuable insights.
With Artesian, you can track your customers, prospects, competitors and partners; spot and capitalise on business opportunities; and manage risks in your pipeline.
Artesian helps drive customer alignment, credibility, competitiveness and client satisfaction.
Artesian is headquartered in the U.K, with offices in London and Winnersh, Berkshire. Headquartered in the US in Boston, Massachusetts.