New single-tier strategy for Becrypt's Disk Protect and Paradox suite of products
London – 29th May 2019 – Becrypt, a trusted provider of endpoint cybersecurity software solutions, announced today its new single-tier channel strategy for its Disk Protect family of products.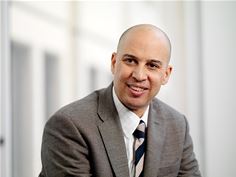 Bernard Parsons, CEO of Becrypt
Becrypt currently has a single-tier approach in place to sell its security-focused operating system, Paradox, and this has proved highly successful, therefore it will now mirror this strategy for its more mature full-disk encryption software products. Not only will this bring consistency across its two product sets, but it will make it easier for resellers and partners to sell both product families.
Becrypt is keen to extend its support to the channel, and by taking a direct approach, this will help to develop even closer relationships with its channel partners, to understand their requirements, feedback and pain points, while also delivering a more streamlined service.
Bernard Parsons, CEO, Becrypt comments: "We are simplifying our route to channel and our engagement into the customer with our Disk Protect Product Suite, which is a more mature market. We are looking to solidify our relationship with existing partners and identify new partners that are keen to sell both our security-focused operating system and our encryption software. We want to build and invest in a small group of partners who have the capability to adapt to market changes and distribute all our products, not just one. Also, as we change and move more towards a SaaS model, we need partners who can support this."
Becrypt has increased its internal resources in order to build strong ties with its partner community. Bernard Parsons adds: "We want to get close to and be accountable for our partner community and we've seen success off the back of our single-tier approach with Paradox and we want to replicate this with our encryption products and only run one channel go-to-market, which will avoid any confusion with our partners. This is in no way a reflection on our distribution partners who we have been very happy with, just a simplification of our route to market."
There are three variants of Becrypt's Disk Protect encryption software. The Disk Protect Suite, is an ideal solution for small to medium-sized businesses, whilst support for Government customers is maintained with Disk Protect CPA and DPE SK. The product range combines unique government certifications with software that is easy to deploy, use and manage.
Paradox is a security-focused operating system that can be deployed on a variety of end user devices from Desktops to Kiosks and Secure Thin-Clients. Paradox optimises end user device strategies in terms of cost, security and flexibility, for end user environments that access cloud or online applications.
- ENDS -
About Becrypt
With a heritage of creating National Cyber Security Centre certified products, Becrypt is a trusted provider of endpoint cybersecurity software solutions. Becrypt helps the most security conscious organisations to protect their customer, employee and intellectual property data. It has an established global client base which includes governments (central and defence), wider public sector, critical national infrastructure organisations and SMEs.
As one of the early pioneers in disk encryption software to today being first to market with a unique desktop operating system, Becrypt continues to bring innovation to endpoint cyber security technology. A recognised cyber security supplier to governments around the world, Becrypt's software also meets other internationally accredited security standards. Through its extensive domain and technical expertise, Becrypt helps organisations optimise the use of new cyber security technologies and its flagship security solution Paradox delivers a highly secure platform for the modern age.
Media Contact:
Jim Pople, C8 Consulting Ltd
jim@c8consulting.co.uk