More than half of the UK's workers feel they would be happier and more positive at work if the companies they work for were more supportive of their efforts to be green, a national survey has found.
Commissioned as part of Avery Green Office Week, the new research demonstrates that companies who take their environmental responsibilities seriously are far more likely to benefit from a productive, happy and motivated workforce.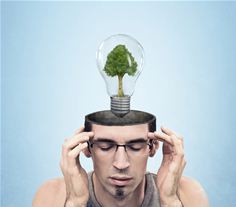 Green Office Week 14 - 18 May 2012
Despite the clear link between being green and being happy, 41% of workers said they had previously found themselves in an awkward situation with their bosses in the past simply for trying to positively implement green practices at work. A further 40% say they would avoid suggesting greener working initiatives because they wouldn't want to be seen as 'nagging', which could reflect badly on their career prospects.
The importance of companies supporting their employees' environmental efforts doesn't stop there. One in ten employees go as far as stating they would look for another job if they felt their company's environmental efforts were not being taken seriously enough. And, a staggering 60% of workers say they are influenced on whether to apply for a job or not by a company's environmental credentials, meaning companies who don't take the environment seriously enough may be missing out on top working talent.
Time for Change
Determined to champion workers and empower them to find a better way to work, Avery Green Office Week 2012 (May 14th-18th) will unite workers across the country in an effort to support their environmental efforts. Bigger and better than ever before, the week will feature a unique Green League with points and prizes for the greenest workers, a junk modelling competition featuring a Dragon's Den winner and lots more besides. You'll get your first 50 Green League points if you simply register now and show your support for Green Office Week. So what are you waiting for? Why not get the whole workforce involved for a bit of friendly competition?
To find out more and to get involved with Avery Green Office Week 2012, simply register at greenofficeweek.eu or visit facebook.com/greenofficeweek
-Ends-
Notes to Editors
Green Office Week empowers UK office workers to make a difference and to help their office environment work for the natural environment in practical ways. Taking place on May 14-18th 2012, the week aims to unite offices around the country in an effort to change this, raising awareness of the issues and offering practical help to office workers to begin to make a difference. For more information, log onto www.greenofficeweek.eu.
Avery Dennison Office and Consumer Products markets products under the well-known Avery brand name and is one of the world's leading manufacturers of self-adhesive labels and paper products for laser, inkjet and multifunction printers, labelling software, index dividers and a wide range of other products for both consumer and commercial markets. Avery Dennison Office and Consumer Products Europe, a business unit of Avery Dennison Corporation, has manufacturing operations in UK and Germany and sales and marketing offices in more than ten countries across Europe. For more information about Avery products, consumers can visit www.avery.eu. Avery and all other Avery brands and product names are trademarks of Avery Dennison Corporation.
For more information, please contact: Fran Weeks on 01962 738718 or francesca@footprint-comms.co.uk