Smart uses FTS' online charging and billing system to support its move to 4G LTE
Or Yehuda, Israel | July 19, 2017: FTS, a global provider of billing solutions, today announced that Smart, a leading mobile operator in Belize, has successfully implemented FTS' real-time billing and charging solution to support its expansion into 4G LTE as it offers innovative services to its customers.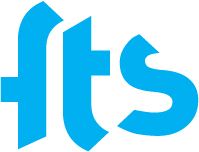 FTS logo
Supporting Smart's LTE, 3G and 2G networks on a single platform, FTS' Leap™ Billing solution includes convergent charging, billing, invoicing, customer management and partner management. In addition, FTS has provided Smart with a mobile solution, including prepaid IN gateway, voicemail and IVR systems.
"Throughout the project FTS demonstrated its experience in implementing complex, multi-network solutions," said Ernesto Torres, Smart's CEO. "FTS' billing solution enables us to provide new services while achieving an enhanced customer experience. As our growth continues, we look forward to FTS' continued support."
Using FTS' billing system, Smart can now configure and deploy real-time promotions, new pricing plans and loyalty programs. This enables the rapid delivery of innovative services such as shared data plans, social media packages and more.
"This project demonstrates FTS' ability to deploy complex, end-to-end, BSS and VAS systems," said Avi Kachlon, FTS' CEO. "This successful project marks another important milestone for FTS as we further expand our presence in the Caribbean and Latin American markets. We are working closely with our customers to support their operations, and are looking forward to a long-term partnership with Smart."
###
About Smart Telecom
Smart is committed to providing the latest state-of-the-art, high quality products. Our phones, plans, High Speed Mobile Internet Service and innovative features are designed to keep customers on the cutting edge of technology and mobile communication. Smart provides the widest coverage footprint in Belize and customers can enjoy mobile service in most rural and remote areas of the country, in all towns, cities, villages, cayes and offshore areas. Smart's goal is to provide Belizeans across the nation with access to high quality, reliable and affordable mobile and other services. The Company offers 4G LTE Service, Fixed Wireless home phones, High Speed Mobile Internet, Broadband services and a suite of other value added features and plans. Smart now operates the fastest network in Belize, providing mobile, home and Internet service to over 130,000 customers. For more information, visit www.smart-bz.com.
About FTS
FTS, part of the Magic Software Group, works with telecommunications, content and payment service providers globally to help them manage complex transactions and relationships with greater flexibility and greater independence. FTS provides turnkey mobile and MVNO solutions, including core network elements, real-time billing and VAS systems. Analyzing every transaction from a business standpoint, FTS offers its end-to-end and add-on solutions to customers worldwide, and services both growing and major providers. FTS serves the mobile, wireline, broadband, MVNO/E, payments, e-commerce, M2M and the Internet of Things, mobile money, cable, cloud and content markets. FTS' solutions dramatically lower the total cost of ownership (TCO) for telecoms and content service providers. For more information, visit www.fts-soft.com and follow FTS on Twitter @FTS_Billing.
For further information, please contact:
Joshua PR: Kate Gordon, Tel. +44 7980 921961, kate.gordon@joshuapr.com
FTS: Moshe Peterfreund, Tel. +972-9-952-6500, press@fts-soft.com