The Corporate & Financial Awards has, since 2012, recognised that diverse mix of communications strategies, technologies and achievements that comprises stakeholder relations. The 2015 awards will honour excellence in communications with the City and its influencers.
Categories extend from 'Best annual report' in print and digital formats to 'Best crisis communications' and 'Best communication with overseas investors and/or media.'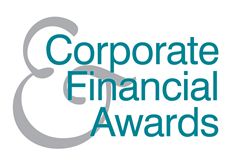 CFA logo
Work that excels in the programme is that which exhibits a cohesive strategy to carry out clear objectives that relate back to the overall business strategy. Past winners include Tata Consultancy Services for its successful public affairs campaign to gain the support of truculent French ministers during an acquisition, RLM Finsbury's work for Travelodge on its internal and media relations campaign during a restructure and London Mining's transparent and informative annual report geared toward raising brand awareness and increasing understanding.
The annual report has long been at the heart of communications with investors, analysts, the media and other stakeholders. It is the perennial centrepiece of stakeholder communications. And yet, corporate audiences have become increasingly diverse and technology has changed communications irreversibly. Thus, the annual report, an adaptable document in its own right, is no longer the fixed centre of the corporate communications universe.
Andrew Thomas, founder of Cravenhill Publishing said: "Effective communications requires the maintenance of dialogue with investors, analysts, business journalists and the wider stakeholder community. No longer are communications siloed, companies talk to all of these audiences with the same voice. The Corporate & Financial Awards is the only awards programme to effectively benchmark and reward excellence in this process."
Entries are being accepted until 16 April 2015 with a £100 discount given to those entries received by 12 March. For more information, email Hannah Hodges or Annabelle Moore or call +44 (0)20 7498 7008.
The full list of categories is as follows:
Specifics
Best corporate website:
FTSE 100
FTSE 250
Small cap
International
Best printed report:
FTSE 100
FTSE 250
Small cap
International
Best online report:
FTSE 100
FTSE 250
Small cap
International

Best online corporate newsroom
Best AGM/analyst/investor/press meeting
Most innovative financial communications
Campaign/Strategy
Best M&A communications
Best IPO communications
Most effective crisis communications
Best use of digital media
Best management of corporate & financial media relations
Best management of investor and analyst relations
Best communication with overseas investors and/or media
Best evaluation of a communications campaign
Best sustainability campaign
Team
Best in-house corporate and financial comms team
Best IR agency or PR consultancy