12-day event in London to feature free workshops and seminars
28 October 2010 — Blurb, the creative publishing and marketing platform, today announced it will host a special 12-day extravaganza in Central London. Running from 3-14 November, the Blurb pop-up store will be the place to come and create professional quality books.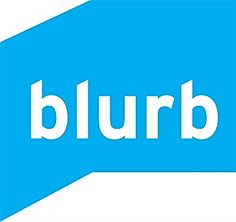 Blurb logo
The space will feature daily events as well as showcase the different kinds of projects that are possible with Blurb, which enables anyone to create, publish, share and sell professional-quality books. From design, photography and fashion to blog, fundraising books and more, Blurb's London pop-up event will inspire guests with a range of unique ideas and help them get started on their own book projects.
Whether you want to create the perfect gift for Christmas or a momento of your travels abroad, Blurb's pop-up event will give you great ideas on how to transform your photos into hardcover keepsakes.
"This is our first event of its kind where we plan to deliver something for everyone," commented Teresa Pereira, Director of European Market Development for Blurb. "The 12-day schedule includes a series of workshops, speaker sessions and special events in partnership with some of the UK's leading creative minds. We have sessions as diverse as a talk from Jamie Perlman, Art Director of British Vogue about her story in the fashion world through to insight from world-class photographers, including Martin Hartley, one of the world's leading expedition and adventure travel photographers."
The pop-up event provides the perfect opportunity for people to come and showcase their own work or create a one of a kind gift; whether that's a personalised wedding album or a cookbook.
Pereira continued: "This event is about getting involved. We welcome anyone to come on down and find out more about how they can express their own creativity. With Christmas right around the corner, it's time to get started on the best gift ever – a book made by you."
Blurb customer service professionals will be on site daily to answer questions and demo Blurb's suite of bookmaking and marketing tools. Blurb's London pop-up event will also feature a fully stocked library of Blurb books available for visitors to thumb through for inspiration.
To come and visit Blurb in person simply drop into 22 Newman Street, W1T 1PH, London and get inspired. Most of the events are free and open to the public. RSVPs are required for several events that have limited space. Visit http://www.blurb.com/events/londonpopup to view the schedule and to RSVP for select events.
About Blurb®
Blurb® is a creative publishing and marketing platform that unleashes the creative genius inside everyone. Blurb's platform makes it easy to design, publish, market and sell professional-quality books, using Blurb BookifyTM online tool, Blurb's free, award-winning Blurb BookSmart® software or by using Blurb's PDF to Book workflow. Blurb's bookstore and online marketing tools enable customers to market and sell their books, and keep 100% of their profit. Blurb's social and community features allow customers to create and share Blurb books among friends and colleagues with ease.
Blurb was founded by Eileen Gittins in 2005, and includes a team of design, Internet and media veterans who share a passion for helping people bring their stories to life. In 2009, Blurb shipped over 1.2 million books to more than 60 countries and generated over $45 million in revenue. In 2010, Blurb was ranked the fastest growing media company on the Inc. 500. Blurb is based in San Francisco with offices in London. For more info, visit http://www.blurb.com/