Bott and Co has chosen Zylpha's document bundling software following a successful pilot scheme. The software, which will be deployed in conjunction with LexisNexis' Visualfiles case management system, is to be used by Bott's highly respected flight claims department. By using Zylpha, Bott will be able to streamline document management processes and therein significantly reduce the costs of preparing legal document bundles.
Bott and Co is a multiple award-winning 'No Win, No Fee' practice based in Wilmslow, Cheshire with particular expertise in flight delay compensation, holiday sickness and road traffic accident claims. With over 120 staff, Bott recovers over £30 million whilst handling over 5,000 personal injury and 50,000 flight delay compensation cases every year. With this number of cases, the requirement for a top flight document management system was paramount and effective digital bundling is an important element of this. Bott chose Zylpha.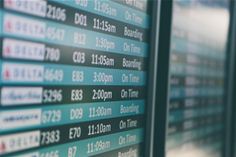 Flight claims
Zylpha's digital technology streamlines and simplifies even the largest, most complex document bundles. It is also extremely secure and includes Adobe electronic signature functionality. By using Zylpha's widely acclaimed digital document bundling in conjunction with Visualfiles case management software, users can produce bundles at a fraction of the cost, time and effort associated with manual processes. Typical time savings of 70% are commonplace when compared to manual alternatives! Additionally, Zylpha's bundling system eliminates costs such as: stationery, photocopying, paper file-storage, maintenance and courier charges.
Andrew Peters, Liability Team Legal Manager of Bott and Co said, "We have a long-standing relationship with Zylpha and are aware of the high quality of the company's work. Zylpha has also taken the trouble to understand our business well and they support the way we work. One important element of this is highly effective document management and, in particular, preparing document bundles for use with our Visualfiles case management system. With the introduction of Zylpha, we have been able to streamline our document systems greatly and there is little doubt that this digital bundling solution is transformational in terms of time and cost savings."
Tim Long CEO of Zylpha welcomed Andrew's comments noting, "It's incredibly rewarding to play such an active part in this document bundling process, especially as in this case the law protects individual traveller's rights. We look forward to working with Bott and Co on other areas where legal process automation can benefit both practice and clients alike."
Ends
About Zylpha www.zylpha.com
Headquartered in Southampton Zylpha is an innovative specialist offering tools for the legal profession including:
Secure electronic document production and delivery.
Court Bundling.
Integration with the MOJ Portal.
Links to agencies for AML and Identity Verification.
The company, which was founded by Tim Long its CEO, has won widespread acclaim in both the legal and local government sectors for its systems, which transform secure communications for court and case management bundles.
For more information, please contact:
Tim Long
Zylpha Ltd.
T: 01962 658881
t.long@zylpha.com
www.zylpha.com
Or
Leigh Richards
The Right Image
T: 0844 / 561 7586
M: 07758 372527
leigh.richards@therightimage.co.uk
www.therightimage.co.uk