Munich, Germany, 13 December 2012 – Brainloop announced today that French Nanobiotix S.A., a leader in the development of cancer treatments based on nanotherapeutics, has used Brainloop's Secure Dataroom to negotiate an exclusive licensing and collaboration agreement with PharmaEngine, Inc. (Taipei, Taiwan). PharmaEngine, Inc., a specialty pharma company focused on the development of in-licensed oncology drugs, received exclusive rights to develop and commercialize Nanobiotix' lead product NBTXR3 in the Asian-Pacific region, a transaction that was announced in August 2012. The goal of the cooperation is to accelerate NBTXR3 clinical program development and to develop the Asian market.
Nanobiotix used the Brainloop Secure Dataroom to manage access of several parties during the due diligence process before entering into the agreement with PharmaEngine, Inc. The information in the Brainloop Secure Dataroom included documents covering the non-clinical and clinical development of NBTXR3, regulatory aspects of the compound as well as documents covering the intellectual property.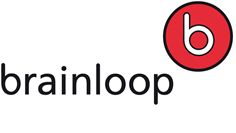 Brainloop logo
"During licensing processes in particular, we provide external people with temporary access to confidential documents in the Secure Dataroom, ranging from clinical study protocols and results to our intellectual property dossiers," said Dr. Bernd Mühlenweg, Head of Business Development at Nanobiotix. "These documents are often very large in size and can be made available to our bidders in a convenient and highly secure way on the web after they have shown substantial interest in the program and signed a confidentiality agreement. This enables them to assess their level of interest while the different parties view the information simultaneously but hidden from one another. Every access to the documents is logged, giving us a transparent and traceable process."
"Nanobiotix is a pioneer in the pharmaceutical industry and we're very pleased to count the company among our customers, who use the Secure Dataroom as a modern way to manage strategic projects and licensing processes," said Peter Weger, CEO of Brainloop AG. "With its international orientation and global activities, Nanobiotix appreciates the convenient, transparent and secure collaboration the Dataroom offers."
Companies store their documents in the Secure Dataroom and access to them is limited to authorized users entering a personal password and/or a one-time code sent to the user's cell phone. The documents are encrypted during transmission and while they are not being used. Brainloop's operator shielding protects customers' data on the server and prevents unauthorized access to it by administrators or data center staff. The solution includes an integrated audit trail that logs every action, which facilitates compliance by ensuring transparency and traceability. With the Brainloop Mobile for iPad app, Brainloop provides mobile users with secure access to confidential documents in the Secure Dataroom while they are traveling.
About Brainloop
Brainloop, with offices in Boston, Munich and Vienna, uses document compliance management (DCM) to make online collaboration safe and compliant, giving users the peace of mind to focus on their business goals. Brainloop's web based solution automatically manages security and compliance, allowing highly confidential documents to be easily edited and distributed inside and outside the corporate network. Encryption and 
operator shielding protect all documents from insider threat and external attacks, providing a highly secure collaboration framework. The solution enables the complete transparency and auditability of all accesses and changes to documents, supporting corporate and regulatory compliance directives. Frequent uses include contract negotiations, collecting data and writing up quarterly reports, and any other communication that contains confidential information. To learn more, visit http://www.brainloop.com/.
Press Contact
Brainloop Inc.
One Broadway, 14th floor
Cambridge, MA 02142, USA
T: +1 (800) 517 3171
press@brainloop.com
www.brainloop.com
Headquarters Germany
Brainloop AG
Franziskanerstrasse 14
81669 Munich
Germany
T: +49 (89) 444 699 0
F: +49 (89) 444 699 99
press@brainloop.com
www.brainloop.com
About Nanobiotix
Nanobiotix, pioneer and leader in nanomedicine, has developed a revolutionary concept dedicated to the local treatment of cancer. Nanobiotix is focused on the development of NanoXray, a pipeline of patented products, which are based on the physical mechanism of action of the nanoparticles interacting with X-rays and maximizing radiation effect into tumor cells. NanoXray products enhance the efficacy of the radiotherapy in the tumor without increasing healthy tissue damage. NanoXray products can be used with existing standard radiation equipment available in almost every hospital worldwide.
Nanobiotix is a spin-off of the State University of New York (SUNY) at Buffalo that was incorporated in 2003 and has been primarily funded by leading European venture capital firms. The company has more than 30 employees and is based in Paris, France. Nanobiotix' objective is to enhance its leading position in the nanomedicine field on the main oncology markets. Its pipeline of universal products target the major indications of cancers (breast cancer, prostate can-cer, lung cancer…), leading to a potential market of several billion dollars. Thanks to the physical based mechanism of action of its nanoparticles, Nanobiotix brings out a unique business model with much lower risk than classic drug devel-opment, enabling a faster and less expensive time to market.
Nanobiotix is listed on the regulated market of NYSE Euronext in Paris (ISIN Code: FR0011341205, Euronext mnemonic code: NANO, Bloomberg code: NANO:FP).
Press contact
Nanobiotix
Bernd Mühlenweg
bernd.muehlenweg@nanobiotix.com
www.nanobiotix.com