Appointment made as market opportunity in healthcare continues to increase
ASHTEAD, UK – 27th January 2016 – BridgeHead Software, the healthcare data management company, today announces it has appointed Tony Backhouse as senior account manager to drive the increased business opportunity in the UK healthcare space. Tony will be responsible for developing new customer prospects in the north of the UK as well as managing existing NHS accounts in the region.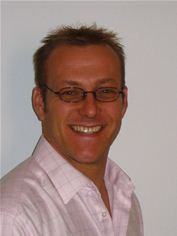 Tony Backhouse
Tony Backhouse, senior account manager, at BridgeHead Software comments: "I am pleased to be joining a growing UK company and one that has an excellent reputation in the global healthcare technology sector.
The healthcare technology market is a very exciting sector to be involved with. The rise of digital healthcare, NHS budget constraints, specific technology funding announced in the recent spending review, and the rate of technology innovation makes healthcare one of the most vibrant and dynamic markets today.
BridgeHead Software has a clear vision for its technology roadmap based on listening to the needs of its customers and its unrivalled understanding of the healthcare data management space. With over 1,200 hospitals worldwide using its software, it has an excellent track record in storing, protecting and sharing healthcare information. I hope to be able to capitalise on all of those things and, in turn, be involved with improving patient care through effective use of technology."
Tony Tomkys, Vice-President, UK & Ireland, at BridgeHead Software comments: "Tony brings with him considerable healthcare experience. He has successfully established healthcare practices at numerous technology companies. He has an astute understanding of our primary focus in the UK healthcare market and keenly understands our vision and technology."
Before joining BridgeHead Software, Tony established the healthcare practice at Enterprise Content Management company Synapps. Prior to that he held healthcare roles with OpenText and Logica where he ran the largest outsourced ICT contract in the NHS at University College London Hospitals for 5 years.
### END ###
About BridgeHead Software
With 20 years' experience in data and storage management, BridgeHead Software is trusted by over 1,200 hospitals worldwide. Today, BridgeHead Software helps healthcare facilities overcome challenges stemming from rising data volumes and increasing storage costs while delivering peace of mind around how to store, protect and share clinical and administrative information.
BridgeHead's Healthcare Data Management solutions are designed to work with any hospital's chosen applications and storage hardware, regardless of vendor, providing greater choice, flexibility and control over the way data is managed, now and in the future. For more information, visit http://www.bridgeheadsoftware.com or follow on Twitter at @BridgeHeadHDM.
For more information
Visit http://www.bridgeheadsoftware.com
Follow the BridgeHead Software blog
Follow us on Twitter
Follow us on LinkedIn
Like BridgeHead Software on Facebook
Follow BridgeHead Software on Google+
BridgeHead Software Media Contacts
UK and EMEA
Bryony Cox
Mantis PR
Mobile: 07860 951 092
Email: bryonycox@mantispr.co.uk