Last July, Catherine Cooper, a retired Shropshire teacher, won at the inaugural Brit Writers' Awards, winning an impressive £10,000.
On winning the award, Catherine signed with Oxford-based publisher Infinite Ideas. Her winning book, The Golden Acorn, first in the Jack Brenin series, was published in the autumn of 2010.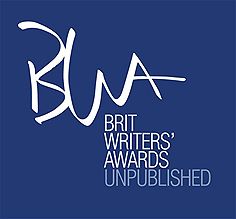 Brit Writers Logo
The book has been a hit on Amazon Kindle, with more than ten thousand downloads since Christmas.
The second book of her four book publishing deal, Glasruhen Gate, is published this month.
We caught up with Catherine and asked her what made her enter the awards in the first place? In her usual humble style, Catherine said; "I entered the Brit Writers' Awards in the hope that my book would make it to the final. I'd then be able to put the word 'Finalist' on the front cover of my book, and hope someone (an agent or publisher), would take me seriously as a writer and notice my book. I didn't expect to win, due to the high number of entries, but the Brit Writers' Awards was offering unpublished authors the chance of a lifetime, which no one else seemed to be doing."
Catherine's international profile has also grown, with language rights for The Golden Acorn recently selling in Brazil and presently under discussion with publishers in Japan, France, Hungary, Portugal and Thailand.
An option for the film rights for the Jack Brenin series is also currently being discussed with a major Hollywood producer.
-Ends-
Notes to Editors:
Brit Writers' Awards Unpublished 2011 - for unpublished and self-published writers
Prize for the Brit Writers' Awards Unpublished Writer of the Year 2011: £10,000 and a Publishing Contract
The entry deadline: 5pm, Friday 25 February 2011
Gala Awards Ceremony to be held in Central London at the end of September 2011 (2010 awards were staged at O2, London)
The Brit Writers' Awards (BWA) is the UK's largest creative writing project and awards for unpublished and self-published authors. Their network of writers, agents, publishers and partners is growing by the day and in addition to adults; over a million children are involved in their schools programmes across the country.
Award categories: Novels • Poetry • Short Stories • Non-fiction • Songwriting • Stage & Screenplay • Writing for Children
Website: www.britwriters.co.uk
For images to accompany this press release please CLICK HERE TO DOWNLOAD
Further information call Joanna West on 0871 237 4442 or email media@britwriters.co.uk