Dublin, Ireland, & MWC 15 Barcelona, Spain, Tuesday 3 March, 2015, Brite:Bill has been selected to serve as a billing communications solutions provider for Sprint Corp. As a result, Sprint will be able to enhance customer experience across all channels through transparent, personalized and easy-to-understand billing communications.
Sprint required a customer communications and billing analytics capability to support its customers' needs over the coming years, and Brite:Bill was selected following a competitive tender process. The Brite:Bill solution uses light-touch integration to the core billing systems, pulling the billing data and displaying it in easily understood formats and enables dramatic improvements in the bill presentation.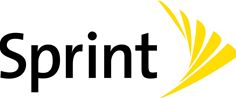 Sprint logo
The solution will help Sprint improve billing relationships with customers and build engagement and loyalty, further strengthening their focus on delivering industry-leading customer experience.
Alan Coleman, Brite:Bill's CEO said: "We feel privileged to have been selected by Sprint. It was a competitive selection process and being chosen is testament to what Brite:Bill can do when it comes to radically improving how CSPs manage, present and analyze billing information. We're excited to be part of Sprint's strategy to deliver a world-class customer experience."
"The Brite:Bill platform enables Sprint to deliver a flexible invoice presentation across customer touchpoints," said Scott Rice, vice president - IT Care and Billing Services at Sprint. "The solution supports the enhancement of our seamless multi-channel customer experience."
Brite:Bill's vision is to develop solutions that look beyond revenue collection alone and towards building and strengthening customer relationships.
Visit www.britebill.com or contact info@britebill.com for more information.
###
About Sprint:
Sprint (NYSE: S) is a communications services company that creates more and better ways to connect its customers to the things they care about most. Sprint served nearly 56 million connections as of December 31, 2014 and is widely recognized for developing, engineering and deploying innovative technologies, including the first wireless 4G service from a national carrier in the United States; leading no-contract brands including Virgin Mobile USA, Boost Mobile, and Assurance Wireless; instant national and international push-to-talk capabilities; and a global Tier 1 Internet backbone. Sprint has been named to the Dow Jones Sustainability Index (DJSI) North America for the past four years. You can learn more and visit Sprint at www.sprint.com or www.facebook.com/sprint.
About Brite:Bill
Brite:Bill transforms the way service providers present and manage billing communications. Cold notifications and demands for payment are transformed into customer centric and engaging communications. With the Brite:Bill platform, service providers can improve customer interactions by pre-empting questions, tackling issues and highlighting appropriate and new services through personalized, targeted messages and persuasive content. Business customers get the insights they need through tailored analytics and customizable dashboards to easily understand costs and service usage through beautifully rendered, easily understood graphs, tables and alerts. Improved billing means less costly bill-related helpline calls, less customer churn and boosts long-term loyalty. Brite:Bill is an innovative and unique solution used by tier one telecom operators around the globe. Brite:Bill was named a "Cool Vendor" by Gartner Inc. for 2014 and won ISA "Emerging Company of the Year". Founded in 2010, Brite:Bill is headquartered in Dublin, Ireland and has offices in London, Madrid, Shanghai and San Francisco.
More information can be found at www.britebill.com
For more information:
Orla Power, Marketing Manager, Brite:Bill
Ph: +353 87 2562932
Email: orla.power@britebill.com
www.britebill.com