MALTA, EUROPE – 31 March, 2014 – Melita, an advanced provider of converged telecommunication services based in Malta, today announced the appointment of Bruno Ducharme, former CEO of Telesystem International Wireless as an independent non-executive director.
Melita's shareholders include leading private equity investors in the TMT sector; GMT Communications (UK), MC Ventures (US), Black Rock Communications (Ireland) and Gasan Enterprise Ltd.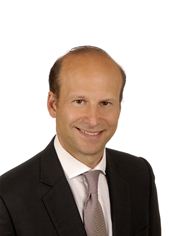 Bruno Ducharme joins Melita's Board of Directors
Mr Ducharme is a former CEO who is now a private investor. He sits on the boards of Orange Switzerland, Tele2 Russia, Bité (Baltics) and Hyperoptic (UK). He founded and served for 12 years as the CEO of Telesystem International Wireless, launching mobile operations in the Czech Republic, Romania, China, India, and Brazil, followed by a successful trade sale in 2005. He recently acted as CEO of Vizada, a satellite services company acquired by EADS in 2011.
"Bruno brings vast experience in the telecoms sector and we are very excited to welcome him on our Board of Directors. His guidance and support will help Melita in its next phase of growth", said Andrei Torriani, Melita's CEO.
Melita has evolved from its position from one of Europe's first cable operators to its current positioning as one of Europe's most advanced providers of broadband-centred converged telecommunication services. Beyond cable TV, broadband, fixed and mobile telephony services, Melita is one of the first telecommunication providers to offer seamless Wi-Fi-to-mobile services over its converged cable HFC network and 3G mobile network.
END