London, October 22nd, 2010 - BullGuard, specialists in user-friendly PC and mobile security solutions for consumers, today announces the release of the next generation of its flagship security suite - BullGuard Internet Security 10.
"We've taken BullGuard to the next level, introducing technology that positions BullGuard as the end user champion in the fight for digital liberation. We continue to push the envelope to deliver advanced technology to everyday users and serve it up in a user-friendly and intuitive design," said Claus Villumsen, BullGuard's CTO.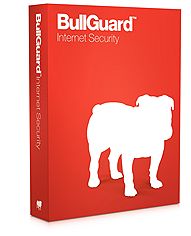 BullGuard Box Shot
BullGuard addresses the concerns and experiences that people meet in their everyday use of the internet by focussing on technology that protects you when shopping, banking, chatting and downloading, while working to develop software that is as low maintenance as possible.
Key New Features
Behavioural Detection
Catches 65% more malware than traditional virus programs.

Safe Browsing
Flags any registered, unsafe websites that come up in search results.

Inspector
Locates vulnerable, out-dated software before hackers exploit it.
New, radical technology
To fight the increasingly sophisticated viruses being released, BullGuard has introduced 'Behavioural Detection' into its antivirus engine. "Behavioural Detection spots viruses long before traditional virus detection, based on the behaviour of the virus. The technology enables BullGuard to catch 65% more malware than traditional reactive virus detection programs. Behavioural Detection brings our Antivirus engine to the very forefront of virus detection with radical technology and outstanding catch rates, effectively wiping the floor with the outdated, free security software, that many users rely on," said Claus Villumsen.
Other new protective measures include Safe Browsing, which flags unsafe websites and makes online searching and surfing much more relaxing and secure; while the Inspector scans and alerts the user of any vulnerable software on their PC which constitutes a security risk and should therefore be updated.
Minimal intrusion
Low maintenance is a crucial aspect of user-friendliness, and when it comes to security software, what most end users are ultimately looking for is a 'set and forget' solution, with no demands for customisation and interaction. On the other hand, some end users like to know what's going on. "That's why, in the new version of BullGuard, the varying levels of information required and desired by our customers can now be customised according to individual preferences. Differentiated communication enables our users to decide how many pop-ups and alerts and how much feedback they wish to receive from the application," Claus Villumsen explained.
Full Features in BullGuard Internet Security 10 include:
Antivirus; Antispyware; Antiphishing; Firewall; Spamfilter; Backup; Gaming Mode; Social Media Protection; Behaviour Detection; Safe Browsing; Inspector; Password Protection; 24/7 Live Support.
With BullGuard Internet Security 10, BullGuard continues to dedicate heart and soul into providing advanced technology to everyday users whilst serving it up in a user-friendly and intuitive design.
Existing BullGuard Internet Security users will automatically receive a free upgrade to the new version. BullGuard Internet Security 10 will be sold through BullGuard's channel partners and is also available online at www.bullguard.com. The recommended retail price is £44.95 for a one-year, 3-PC subscription.
- ENDS -
More information
Members of the press
Sarah Chard
The PR Room Ltd
Tel: 0845 094 2902
Mobile: 07779 584 799
Email: sarah.chard@theprroom.co.uk
About BullGuard
BullGuard specialises in PC & mobile security solutions for consumers, emphasising technical excellence, ease-of-use and customer-care. BullGuard is committed to providing cost-effective, integrated security solutions that provide users with first-class protection from malware for their computers and mobile devices.
BullGuard has offices in the United Kingdom, Germany, France, Denmark, Sweden, Belgium, Romania, Australia, and United States.