Highly successful Customer Experience programme drives long-term culture change and ROI
New York, NY, London, UK and Oslo, Norway: November 7th, 2018: Leading international health insurer Bupa Global has strengthened its relationship with Confirmit to use the company's solutions to run its highly successful Customer Experience programme.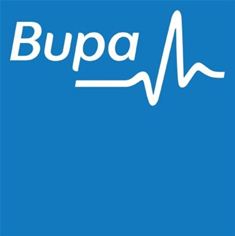 Bupa logo
Bupa Global's award-winning Customer Experience (CX) activities have been underpinned by the Confirmit Horizons platform since 2015. Since then, the Bupa Global team has expanded the programme from a listening-based approach to a "Listen, Learn and Act" framework. This approach has delivered cost reductions, revenue increases and a culture shift towards greater customer-centricity.
James Elliott, Head of Operational Support, Bupa Global said: "The results of our customer experience programme have been fantastic. We've been able to translate the Voice of the Customer into real business change. We have reduced our cost to service customers and increased renewal rates for key products. A vital component has been the ability for us to run our own programme, but to tap into Confirmit's consulting expertise when we need to."
Over 2,700 customer service cases were completed in 2017 as result of the CX programme. In addition, the Bupa Global team has created dozens of change initiatives that directly impact the customer experience. Using a combination of multi-touchpoint surveys, advanced reporting and text analytics from Confirmit, the Bupa Global team is setting the standard at Bupa for customer-centricity.
Elliott added: "We have a really open, collaborative partnership with the Confirmit team which is vital in such a critical project. The way we work with Confirmit isn't the sort of vendor/client relationship we have had with other technology providers. It's about partnering for success. We're delighted to continue that partnership for the next three years, and are excited about the new opportunities ahead."
Tim Hannington, Chief Revenue Officer, Confirmit, said: "Bupa Global's Voice of the Customer programme is a real success story already, and we are very proud to be their partner in their long-term endeavours. I'm delighted that Confirmit's teams and technology will continue to support the ambitious plans of the Bupa Global team. I'm confident the success will continue over the coming years."
-Ends-
About Confirmit
Confirmit is the world's leading SaaS vendor for multi-channel Customer Experience, Employee Engagement, and Market Research solutions. The company has offices in Oslo (headquarters), Grimstad, London, Moscow, New York, San Francisco, Sydney, Vancouver, and Yaroslavl. Confirmit's software is also distributed through partner resellers in Madrid, Milan, Salvador, and Tokyo.
Confirmit powers Global 5000 companies and Market Research agencies worldwide with a wide range of software products for feedback / data collection, panel management, data processing, analysis, and reporting. Customers include Aurora, British Standards Institution, Cross-Tab, Dow Chemical, GfK, GlaxoSmithKline, GMO Research, KeepFactor, Nielsen, Research Now, RS Components, QRS, SSI, and Swisscom. Visit www.confirmit.com for more information.