London 03 December 2012: IPsoft, today reveals 5 IT tasks which organisations aren't automating, simply because they don't know that they can. The list includes low level IT tasks such as the response to system events before they happen and mechanical password resets via SMS. The expert systems specialists are urging businesses to reassess their IT needs against this list in order to identify opportunities for automation within their business. Doing so will create huge productivity gains and provide a platform for automating more complex functions in the future.
As a leading player in this market IPsoft is well positioned to offer advice to businesses on the top 5 tasks which they will benefit from automating. They include:
Predictive incident management: allowing organisations to predict events before they happen and escalate into serious issues

Requesting permission: such as changing software routines which do not require a member of staff to oversee

Running diagnostics: this could free up to 70% of employees time which could be dedicate to other tasks

Password management: easily managed via automation and sent to users via SMS

Application checks: even tasks such as pre-flight routines can be automated
Terry Walby, UK MD of IPsoft, comments "By integrating an expert system that can self heal and learn, businesses will immediately cut 70% of wasted effort solving problems as well as recoup an average 30-35% in costs."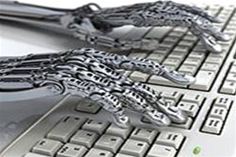 Task automation
Autonomic systems are the only solutions that know what to do and when to do it. By mapping logical processes into dynamic decision trees and logic, automated systems are able to follow the same decision processes as a human and thus automate not just the task, but the 'how', 'what' and 'when' decision as well.
Walby concludes, "Truly expert systems can be used to automate not just some of the simple tasks of your 1st or even 2nd line IT support staff, but all the low level tasks IT managers are stuck with on a day-to-day basis. Even when the problem can't be solved through automation the system is smart enough to replicate the processes one would expect a qualified support engineer to follow including seeking out the relevant information, gathering the documentation, and providing the approving party with the right information in order that they can make an informed and rapid decision to resolve the problem.
"Research we have conducted calculates that by doing this businesses could free up to 48 man hours a week. This time could then be allocated to other areas of the business to realise huge cost, efficiency and productivity gains and help achieve business goals."
-Ends -
About IPsoft
IPsoft offers a unique service proposition. Delivered using expert systems, IPsoft offers autonomic IT management services to clients across the public and private sectors. It is helping many leading brands across financial services, telecommunications, retail, healthcare, media, manufacturing and technology to realise huge cost, efficiency and productivity gains with their service.
For more information, please contact
Russell Lindsey / Joe Johnston
Rocket Communications
08453 707 024 ipsoft@rocketcomms.net