Plays Major Role in Developing and Implementing 802.11ai "Fast Link" Standard
CAMBRIDGE, UK, 7 September, 2011 – CSR, Plc. (LSE: CSR) today announced that it has worked with Root, Inc. of Japan to develop a version of its UniFi® CSR6026™ Wi-Fi platform to power the world's first public demonstration of the next-generation IEEE 802.11ai Wi-Fi standard.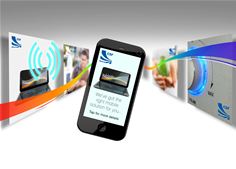 WIFI
"As the deployment of Wi-Fi hotspots in public spaces accelerates, users will increasingly demand the ability to connect their mobile devices quickly and securely," said Filomena Berardi, senior analyst at IMS Research. "The Fast Initial Link Setup demonstration by CSR and Root is an important milestone in the development of a much improved wireless LAN experience for a variety of public spaces, and offers a peek at the kinds of new applications this technology may foster."
According to IMS Research, the market for mobile devices with embedded Wi-Fi is forecast to grow to over 1.3 billion units by 2016.
"We are excited to be working with Root and the other members of this Task Group to develop this next-generation Wi-Fi standard, and to be contributing our expertise and technology to make this demonstration a success," said Klaus Buehring, senior vice president of technology and development at CSR. "When finalized, the IEEE 802.11ai standard will significantly change the way mobile Wi-Fi is used by reducing the time it takes to associate with a hotspot from tens of seconds to less than a second while greatly reducing the energy required. This will extend battery life and enable instant access to hotspots through a variety of devices as people travel about in airports, train stations, shopping malls and other densely populated areas."
CSR is an active member of the Task Group developing the IEEE 802.11ai Fast Initial Link Setup (FILS) standard with CSR's Standards Architect, Tom Siep, serving as the Task Group's technical editor. CSR has worked closely with Root, Inc., which chairs the Task Group, on developing the standard and updating the firmware and software of the CSR6026 Wi-Fi to implement the new protocol for this demonstration.
Still in the early stages of development, IEEE 802.11ai defines a MAC layer protocol designed to significantly speed up the authentication and association of mobile devices with Wi-Fi access points, or hotspots. It will also enable access points to handle hundreds of such links simultaneously as mobile devices enter and leave their Wi-Fi domains. As IEEE 802.11ai is a MAC layer protocol it can be used with any current or future PHY layer Wi-Fi standard, such as today's IEEE 802.11 b/g/n and the next-generation 802.11ac.
The demonstration will be at the next IEEE 802.11 Wireless LAN Working Group session at the IEEE 2011 Wireless Interim Meeting, which will take place September 18-23 at the Okinawa Convention Center in Okinawa, Japan.
About CSR
CSR is a global provider of innovative silicon and software solutions for the location-aware, media-rich, cloud-connected world. Our platforms are optimised for the automotive navigation and infotainment, digital cameras and imaging, connected home infotainment and wireless audio markets. We provide solutions to complex problems in the audio-visual, connectivity and location technology domains across a broad range of markets, with a technology portfolio that includes GPS/GNSS systems, Bluetooth, Wi-Fi, FM, NFC, aptX and CVC audio codecs, JPEG, MPEG, H.264 imaging, IPS printing, microcontrollers, DSPs and broadband receivers. CSR's technology solutions and market platforms enable its customers to deliver a superior user experience and are adopted by leaders in the auto, computer, home and mobile markets. More information can be found at www.csr.com. Keep up to date with CSR on our blog, or follow us on Twitter at twitter.com/CSR_plc.
# # #
Forward-Looking Statements
This press release contains certain statements (including statements concerning plans and objectives of management for future operations or performance, or assumptions related thereto) that are not historical facts and constitute 'forward looking statements' within the meaning of the United States Private Securities Litigation Reform Act of 1995 in relation to CSR's UniFi® CSR6026™ Wi-Fi platform and a public demonstration of the IEEE 802.11ai Wi-Fi standard, and their performance characteristics in other consumer electronics products, and other future events and their potential effects on CSR. These forward-looking statements can be identified by words such as 'will,' 'to develop,' 'will increasingly demand,' 'enable,' 'offers,' 'the ability to,' 'designed to,' 'forecast to grow to,' and other similar expressions regarding the performance characteristics of UniFi® CSR6026™ Wi-Fi platform, the IEEE 802.11ai Wi-Fi standard, and their performance characteristics in consumer electronics products, and their potential effects on CSR. Any future release of UniFi® CSR6026™ Wi-Fi platform, the IEEE 802.11ai Wi-Fi standard or consumer electronics products containing such technology, related products or modifications to such products' capability, functionality or features are subject to ongoing evaluation by CSR and its customers, and may or may not be implemented and should not be considered firm commitments by CSR or its customers and should not be relied upon in making purchasing decisions. Such forward-looking statements represent the current expectations and beliefs of management of CSR, and are based upon numerous assumptions regarding CSR's business strategies and the environment in which CSR will operate and therefore involve a number of known and unknown risks, contingencies, uncertainties and other factors, many of which are beyond the control of CSR, including, but not limited to, those detailed from time to time in CSR's periodic reports (whether under the caption Risk Factors or Forward Looking Statements or elsewhere), which are available at the SEC's web site www.sec.gov. Each forward looking statement speaks only as of the date hereof. CSR does not undertake to release publicly any updates or revisions to any forward looking statements contained herein, otherwise than required by law.
For more information contact:
US:
Lori Evans
Evans Public Relations
+1 (650) 200-5891
lori@evanspublicrelations.com
UK:
Sally Brown
Rocket Communications
+44(0)845 370 7024
csr@rocketcomms.net