New solution for businesses that want to host a website on a high performance platform but with minimum effort
Nottingham, 22nd October 2015: CWCS Managed Hosting has today announced the launch of Premium Cloud Web Hosting, a fully managed yet affordable cloud platform for businesses looking to take the hassle out of running a website.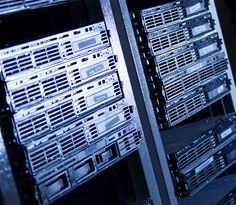 Premium Cloud Web Hosting
CWCS' new managed hosting solution gives businesses the performance, scalability and guaranteed uptime required while reducing the complexities associated with hosting. Premium Cloud Web Hosting handles all aspects of maintenance, including essential security updates, hardware and operating system updates and server administration.
Other key features include SSD Premium Storage for fast and reliable performance, load balanced and failover infrastructure for mission critical hosting, and 24/7 responsive UK technical support. Additionally, there is a simple web-based control panel for users – regardless of their experience or programming knowledge – to manage and upload content to their website at any time and place. The one click install feature also allows over 120 website applications, including WordPress, Magento, Drupal and Joomla, to be installed and integrated with the hosting package with minimum effort.
"Organisations are increasingly turning to managed hosting providers to handle their hosting needs," said Karl Mendez, Managing Director at CWCS. "Our managed cloud solution is the latest example of a trusted provider that is equipped to deliver cloud web hosting as a service and not simply as a piece of technology.
"CWCS customers will benefit from a truly managed cloud platform with no single point of failure, along with allocated resources to suit individual memory, storage and bandwidth requirements. With our high-specification and ISO accredited data centres, they can also expect exceptional speed and performance from their websites."
Premium Cloud Web Hosting is available on three plans, each at a low, fixed monthly fee. SupremeLITE is great for smaller websites and blogs, SupremePRO is ideal for e-commerce websites or high traffic sites and blogs, and SupremeMAX is dedicated to supporting mission-critical websites and online retailers with high transaction volumes.
For more information, visit https://www.cwcs.co.uk/cloud-hosting/premium-web-hosting.
- Ends -
About CWCS Managed Hosting
CWCS Managed Hosting is a specialist business and enterprise-level managed hosting company offering cloud hosting and dedicated servers. It is also committed to leading the way in hosting services, which is demonstrated in the numerous awards and titles that CWCS has received over the years.
CWCS was founded in 1999 and operates from two highly secure data centres in the UK. The company also has US and Canada data centre facilities. CWCS offers 24/7/365 support to thousands of customers worldwide and works hard to provide each client with the best solution. CWCS is accredited to security standard ISO 27001.
For more information visit - www.cwcs.co.uk
For further information
Clare Homer
Joshua PR
clare.homer@joshuapr.com
+44 7825 744134