Toronto - Mr. Colin Taylor, The CEO and Chief Chaos Officer of The Taylor Reach Group, Inc. today announced that Peter Elliot has joined the call/contact center consulting and customer service consulting firm effective immediately.
Peter brings over 30 years customer service experience to the Taylor Reach Group. Peter has been responsible for both delivering support directly to customers and in Operations Management for IT companies including Unisys, Amdahl and EMC Corp. Most recently as Director of Service Planning for EMC Corp's Global Services division, Peter led projects to measure customer satisfaction, and was a company expert in preventative processes designed to correct known product issues before customers experienced them. Peter also led a team of senior consultants to develop remote support strategies and address persistent customer service problems across a global service force of more than 10,000 engineers. With a specialization in CRM data analysis, Peter has designed and delivered C-level dashboards that covered over 200 unique product lines serviced by multiple global support teams.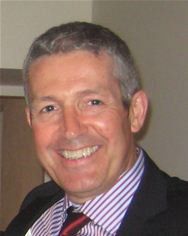 Peter Elliot
"We are excited to have Peter on board, spearheading our European presence", said Taylor, "His passion and expertise for data analysis and analytics to deliver superior customer satisfaction, will enhance the services we offer today to all of our clients".
A recognized leader, Peter holds management qualifications from institutions including the Irish Management Institute in Dublin, the IMD business school in Lucerne, Switzerland, and Babson College in Massachusetts. He is also ITIL and Lean Six Sigma certified.
Peter is based in Cork Ireland and will service and support Taylor Reach clients in Ireland the UK and Europe.
"We are so confident in our capabilities that we back our work with an ROI (Return on Investment) guarantee", says Taylor, "When we make a recommendation and our clients ask us to implement it, we guarantee a 300% Return on their Investment."
"Taylor Reach has recently signed new agreements with clients in the technology, eCommerce, and financial service industries", Taylor said.
About The Taylor Reach Group, Inc.
With three offices in North America and one in Australia, The Taylor Reach Group, Inc. (Taylor Reach) is a leading Call/Contact Center Consulting Customer Experience and Customer Service consulting firm. This award winning company founded in 2003 by Colin Taylor today boasts a stable of Fortune 1000 companies. The consulting staff at Taylor Reach each possess more than 20 years of Call/Contact Center, Customer Experience, Customer Service and Customer Satisfaction experience in delivering effective and significant benefits from Operational Innovation.
The Taylor Reach group, Inc. – Leaders in Call Center and Customer Service consulting – All We Do is Call Center Consulting
For more information about The Taylor Reach Group, Inc. visit http://thetaylorreachgroup.com or phone Colin Taylor at 1-647-428-5811 ext 102 or reach Peter directly at +353 86 284 1747