A discovery that may one day help the recovery of some people who have suffered a heart attack has been made with the help of ionscope's SICM equipment.
Cambridge UK, Thursday 4 August 2011 – SICM, a high resolution microscopy technique, has been used by a team of researchers to identify a drug that could one day be used to prevent abnormal heart rhythms, or arrhythmia. The study, published in Hepatology[1] this week, was enabled by SICM, which is the result of 7 years of research and development by ionscope Ltd. The global market for SICM equipment is supplied using patented technology from ionscope's offices in Cambridge, UK.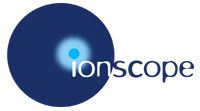 ionscope logo
SICM, which stands for Scanning Ion Conductance Microscopy, has a unique capability to perform non-contact high resolution imaging of soft targets. This capability is being used by researchers around the world to study living cells at a level of detail not previously possible.
"Using new tools, such as SICM, we are just beginning to understand complex biological systems at a new level of detail", said Chris Moore, CEO of ionscope Ltd, "We provide equipment that enables our customers to push back the boundaries of medical science. It is exciting and rewarding work."
The microscopy technique developed by ionscope does more than just produce an image, it also measures the height of the sample very accurately. Using this information a number of other techniques can be integrated, as in this case where the height information is used to position a measuring probe with nanometer accuracy. The researchers in this study used this feature to measure the effects of the drug Ursodeoxycholic acid (UDCA) on a particular cell type, the myofibroblast, found in both the foetal heart shortly after birth and in patients that have suffered heart attacks. These cells interfere with how electrical signals travel across the heart and this study demonstrates for the first time that UDCA can prevent arrhythmia by altering the electrical properties of myofibroblasts.
"These findings are exciting because the treatments we have now are largely ineffective at preventing arrhythmia in patients who develop an abnormal heart rhythm after a heart attack," said Dr Julia Gorelik, the study's senior author. "Our results from the lab suggest that UDCA could help the heart muscle conduct electrical signals more normally. We're hoping to set up a clinical trial to test whether these results translate to patients with heart failure."
SICM equipment is developed, manufactured and assembled in ionscope's offices in Melbourn, Cambridge, UK. The current product range provides our customers with complete high resolution imaging solutions for live cells. Future development, aimed at making more capable equipment is ongoing. "There are many possibilities for integrating SICM with other technologies and we have only just started to understand what may be possible" said Chris Moore.
[1] Journal reference, M. Miragoli et al, "A Protective Antiarrhythmic Role of Ursodeoxycholic Acid in an InVitro Rat Model of the Cholestatic Fetal Heart", Hepatology, 2011.
About ionscope
ionscope ltd was founded in 2004 to commercialize Scanning Ion Conductance Microscopy (SICM) a technique that originated from a research group at Imperial College. We are based in offices just outside Cambridge, UK and are funded by the Cambridge Angels and Imperial Innovations. Our small permanent team is augmented by expertise from Imperial College and makes maximum use of the high-tech environment around Cambridge.
###
Media Contacts
For further details and interview requests, please contact Dr Chris Moore, CEO. Tel +44 1763 269070 or email chris@ionscope.com. SICM images and videos can be found at www.ionscope.com/media-library