European retail leader will prioritise customer experience for their online store
[LONDON] --- [10 AUGUST 2017] Carpetright, UK's leading flooring and beds retailer, has partnered with Qubit, a leader in marketing personalisation technology, to help drive in-store sales through tailored online experiences. The company is now prioritising online personalisation; recognising that the path to purchase often starts long before a customer walks into a store. Carpetright trade from 434 stores and concessions in the UK as well as 137 stores across Holland, Belgium and the Republic of Ireland.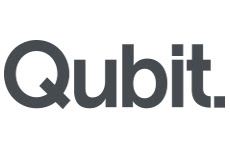 Qubit logo
The partnership follows a marked increase in online activity for Carpetright, which saw online sales rise by 74%, and website traffic increase by 40%, in the last year alone. Following a 12 month rebranding process, Carpetright's website has been identified as a key growth area. Qubit's technology will be used to deliver tailored, personalized online experiences with two main goals, firstly to drive customers into physical shops to complete their purchases, and secondly to increase sales through the website.
Qubit will harness customer behaviour and intent data to divide customers into segments, which can then be targeted with product recommendations, relevant and timely deals, as well as driving customers towards their local Carpetright store. High value segments will receive specifically tailored experiences, for example, landlords will be targeted with suggestions and deals on affordable, durable floor coverings, while new homeowners will receive recommendations on a range of samples that can be delivered on demand, ahead of a visit to a shop.
Mike Traill, Head of Digital at Carpetright said: "Online has become an essential part of the customer journey at Carpetright as we focus on customer experience driven sales. If a website visitor doesn't convert, it's likely that we've lost them. This means we need to provide visitors experiences that engage them, like the opportunity to conduct pre-purchase research on ranges, as well as requesting samples. By partnering with Qubit we'll provide an online experience which can be personalised to each visitor every time they visit."
"Carpetright are really embracing new ways to bring customer centricity to the core of their business and recognise that tailored website experiences can drive both in store sales and online purchases" said Graham Cooke, CEO of Qubit. "Qubit have analyzed billions of customer journeys, and have proved that employing the right techniques can add up to 6% to an organization's revenue. I'm delighted that Carpetright have chosen Qubit to deliver against their personalisation ambitions and strategy."
"We're delighted to partner with Carpetright as they create unique experiences for their online store that will drive more loyalty and revenue for the business," said Graham Cooke, CEO of Qubit. "Our research has proven that the right personalisation techniques can add up to 6% uplift in revenue. Their online store is a major growth engine for the business so we look forward to helping Carpetright implement their personalisation strategy, and meet their goals."
Founded in 1988, Carpetright has become the most recognised floor covering provider in the UK, servicing a market estimated to be worth approximately £2.1bn per annum.
-ENDS-
About Qubit.
Qubit is the leader in delivering highly persuasive personalization at scale. Award-winning brands in ecommerce, travel and gaming work with Qubit to transform the way they understand and influence their customers. Companies like Ubisoft, CafePress, Topshop, Shiseido, Ladbrokes and Emirates are using the Qubit personalization platform to increase revenue, build loyalty and significantly improve their marketing efficiency. Every week Qubit is used to personalize approximately $600 million in online sales. Headquartered in London, the company has offices across Europe and the U.S. For more information, please visit: www.qubit.com
Qubit Contact
George Barker
Communications
george@qubit.com
+44 20 3551 3990