CEO Dr. Horst Joepen is leaving Searchmetrics, the search and social analytics leader
London, 29 March 2012 - After four years of successfully building the company, Dr. Horst Joepen will be leaving Searchmetrics at the end of March 2012 to work on new projects. Since he joined Searchmetrics, it has grown from 20 to 100 employees and is able to win global enterprises and agencies as customers. Dr. Joepen's successor as CEO, as well as an extended management team, will be announced shortly. Searchmetrics founder and executive, Marcus Tober, continues to be responsible as CTO for Searchmetrics' products and SEO services.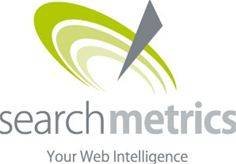 Searchmetrics logo
Dr. Horst Joepen said: "I am glad that I could help Searchmetrics execute many key initiatives during the four exciting years when we built the company. We have now positioned Searchmetrics successfully as a leading global vendor for search and social analytics software. With the completion of this phase I want to use the opportunity to work and consult on new projects and 'earlier' startups. I will of course stay closely linked to Searchmetrics as shareholder."
Matthias Grychta, Chairman of the Board of Searchmetrics and Managing Partner at Neuhaus Partners, said: "We regret that Horst Joepen is leaving the company - together with Marcus Tober he has created from a core of SEO services and software an excellently positioned company and also successfully attracted venture capital from highly reputed VCs. In Searchmetrics' next growth phase, focus and execution are key for success – with the emphasis on the newly launched product generation, Searchmetrics Essentials, and international sales and partnerships. We will recruit an extended management team of leading experts to implement these steps."
About Searchmetrics
Searchmetrics is the global expert in search analytics software, empowering marketers to increase visibility and market share on the world's leading search engines. We create value by providing the best quality data on a global scale. Clients and partners worldwide rely on Searchmetrics to maximize return from search investments with actionable insights that help better manage, improve and scale search marketing campaigns.
Searchmetrics' robust search marketing tool, Searchmetrics Suite, is supported by a unique server infrastructure that offers monitoring of over 100 search engines in over 30 countries worldwide. Searchmetrics Suite is also home to the Searchmetrics Essentials data modules, SEO+SEM and Social, encompassing the largest, fastest databases for search and social media available.
Headquartered in Berlin, with subsidiaries and offices in New York, London and Paris, the company delivers real web intelligence to a growing international customer base. In 2011 Searchmetrics has received the "Best Technology Partner, EMEA" from Adobe and is listed in the 2012 Always-On Media 100 companies. You can follow Searchmetrics on Twitter @Searchmetrics or on Facebook at www.facebook.com/Searchmetrics. For more information, please visit: www.searchmetrics.com.
UK Media Contact:
Uday Radia
CloudNine Technology PR agency
+44 (0)7940 584161
uradia@cloudninepr.com
http://www.cloudninepr.com/