BIPB, the global business intelligence consultancy, has today announced the departure of its CEO, Charles Radclyffe, after five highly successful years in the role.
As CEO, Charles has seen BIPB's revenue grow from £1.2m to £5.8m, having built the company's sales and marketing functions from scratch. He has also overseen major client wins including UBS, Barclays, JP Morgan Chase, Standard Bank, RBC, Sony and Royal Mail Group. Charles was also instrumental in opening a New York office and developing BIPB franchises in Dubai and South Africa.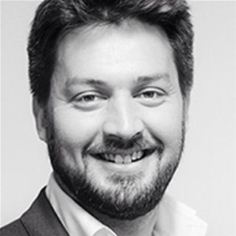 Charles Radclyffe
During Charles' time at BIPB, he transformed the company's business model to focus on creating new talent in the industry by hiring from top UK & US universities and providing world-class training on data, which now amounts to over half the business. To this end, Charles launched the annual #drivenbydata Summit, which has grown to become the leading event in the Big Data and Analytics space, with world class speakers including Donald Farmer from Qlik and Neil Chandler from Gartner.
Charles also led an MBO in 2012, acquired Cockpit Consulting in 2013, and facilitated the acquisition of BIPB by Keyrus Group in 2014 to ensure long-term security for BIPB and significant shareholder value for BIPB investors. Earlier this year, BIPB won CSR partner of the year at the annual Qlikview conference for the work that the company has done for charities such as Smile Train and The Turing Trust.
Charles' replacement will be announced in due course.
Charles Radclyffe, CEO at BIPB said:
"Leaving BIPB is a bittersweet moment for me. I'm thrilled at everything the company has achieved in the last five years and I am confident the foundations are there to ensure it continues to go from strength to strength."
Daren Cox, founder of BIPB said:
"Charles has been fundamental in driving BIPB forward and turning the company into a market leader in big data and analytics. He was one of the first business leaders to recognise the paradigm shift from transactional business to an enterprise-driven model by nourishing a diverse ecosystem. In doing so, he has transformed BIPB into a company where positive values drive the ethos, rather than financials alone."
Eric Cohen, CEO of Keyrus said:
"Keyrus' acquisition of BIPB was a major part of our goal to consolidate the market for Data Intelligence technologies and services globally. Charles was an integral part of the acquisition and really showed us what BIPB was capable of. As an influential and successful CEO, he will be sorely missed."
…ends…
About BIPB
BIPB is a specialist business intelligence consultancy with an established and growing global presence.
Its team of experts provide an end-to-end service from technology selection advisory through to solution retirement and migration. It aims to help people and organisations make better data-driven decisions in an increasingly complex environment, serving clients in the UK, United States, South Africa, Singapore, and France.
To better serve international clients with a global outlook, BIPB founded the Business Intelligence Experts Alliance (www.biexall.com), an organisation that promotes best practice in Big Data and Analytics solutions through collaboration across the leading specialists in the industry.
Media contact:
Jo Cresswell
Rostrum
jo@rostrumpr.com
+44 (0)207 440 8675
+44 (0)7787 510 274