Specialist B2B research agency moves all online activity to Confirmit Horizons
London, UK, Oslo, Norway and New York, NY – 07 June, 2017: Leading B2B Market Research company Circle Research has moved all of its web-based activities onto the Confirmit Horizons platform in a move to deliver more comprehensive capabilities to its client base.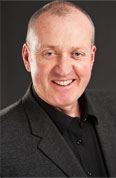 Tim Hannington
Circle Research, winner of the 2016 MRS Award for Best Agency, delivers sophisticated web-based research programmes to a wide range of businesses, including many global blue-chip brands. The priority for the business is to ensure it offers engaging experiences to respondents completing surveys, and the best level of insight and analysis to its clients.
Andrew Dalglish, co-founder of Circle Research, explains: "We work with business decision-makers who need quick access to action-based insight. It's essential that the software platform we use can support our clients' growing need for comprehensive, feature-rich research. At the same time, their demand for quick delivery of programmes means that our researchers must find the software straightforward to use, questionnaires easy to set up, and results deliverable in clear, accessible formats.
"After exploring four providers, Confirmit stood out as offering by far the best platform to match all of our requirements. No other platform could match the breadth of smart features that Confirmit Horizons delivers, the broad range of question types supported, and the detailed yet easy-to-digest analysis tools. We were particularly impressed by the dashboards that present results to clients in a way that allows them to drill down to exactly the level of detail they need."
With many international organisations as clients, Circle Research also needed to move to a platform that offered multi-lingual capabilities. Confirmit Horizons supports dozens of languages, making it ideal for global research programmes.
Tim Hannington, EVP at Confirmit, said: "We're delighted to be working with Circle Research and we're pleased that the transition to our platform over the past few weeks has happened seamlessly. As a leading agency in its field, Circle Research is in an ideal position to take advantage of the comprehensive capabilities of Confirmit Horizons and deliver best-in-class, action-driven research programmes to its clients."
ENDS
About Circle Research
Circle Research is the B2B market research company.
Circle was founded in 2006 as an alternative to traditional research agencies who are consumer focussed and deliver bland, uninspiring, academic outcomes. Our mission is to uncover hidden truths about your target market and help translate these into marketing and commercial success.
Based in London, we work globally with ambitious B2B firms, including half of the Top 10 B2B Superbrands. In 2016, we won the Market Research Society's Best Agency Award. Learn more at https://www.circle-research.com/. Follow us @circle_research
About Confirmit
Confirmit is the world's leading SaaS vendor for multi-channel Voice of the Customer, Voice of the Employee, and Market Research solutions. The company has offices in Oslo (headquarters), Grimstad, London, Moscow, New York, San Francisco, Sydney, Vancouver, and Yaroslavl. Confirmit's software is also distributed through partner resellers in Madrid, Milan, Salvador, and Tokyo.
Confirmit powers Global 5000 companies and Market Research agencies worldwide with a wide range of software products for feedback / data collection, panel management, data processing, analysis, and reporting. Customers include Aurora, British Airways, British Standards Institution, Copart, Cross-Tab, Dow Chemical, GfK, GlaxoSmithKline, GMO Research, KeepFactor, Morehead Associates, Nielsen, Research Now, RS Components, QRS, SSI, Sony Mobile Communications, and Swisscom. Visit www.confirmit.com for more information.
Media Contact:
Melanie Oxford
Indigo River
mel@indigo-river.co.uk
M: +44 (0)7515 632065