Circus PPC has been selected by tyre retail and fitting service, etyres, to manage their online PPC advertising accounts.
Having managed their own PPC accounts internally over the last few years etyres reached out to Circus PPC to review and compile a strategy that could deliver the efficiencies & growth demanded by the business and the franchisees.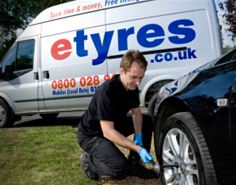 etyres
etyres felt they had reached a point where they now needed an expert agency to deliver on those goals.
"We are very pleased to be working with Circus PPC. etyres wanted to work with an agency that solely focused on PPC and had a robust in-house team of AdWords experts. Their comprehensive proposal instantly demonstrated the expertise we were looking for. Their willingness to consult with our Franchise Owners to gain customer insights and combine them with AdWords data insights has already proved to be very powerful" – Richard Allin, Sales and Marketing Manager, etyres
Established in 1995, etyres offers a mobile tyre fitting service to both individual motorists and businesses. etyres is the UK's first online tyre franchise and has over 60 franchisees nationwide. www.etyres.co.uk
"We are looking forward to working closely with etyres to deliver the growth demanded whilst reducing Cost Per Acquisition" – Rick Tobin MD of Circus PPC
About Circus PPC:
Circus PPC are passionate PPC Specialists that drive measurable results for their clients.
Founded in 2009 to manage and develop pure PPC campaigns, unlike other agencies Circus don't try to be a jack of all trades; they are PPC and PPC only. By solely concentrating on this discipline they believe it sets them aside from traditional agencies and gives them the focus and desire to excel in that niche!
As a leading PPC agency, Circus PPC consistently delivers measurable results, showing high levels of growth alongside a reduction in cost per acquisition (CPA). Their client's success is a result of their proactive and forward thinking approach to accounts.
Rick Tobin - Managing Director @ Circus PPC Agency
Leeds: 0113 88 77 285 | web: circusppc.com | Email: info@circusppc.com
4100 Park Approach, Thorpe Park, Leeds, LS15 8GB