Data analysis and integration capabilities drive Confirmit Horizons platform choice
London, UK, Oslo, Norway and New York, NY, 11 June 2019: Brand and advertising research specialist CloudXink has selected Confirmit Horizons to support its growing portfolio of research projects.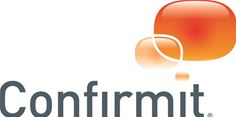 Confirmit logo
CloudXink works with a large number of FMCG companies across China with a particular focus on pre-testing of advertising and product concepts. It also delivers ad-hoc, customised projects for customers. Having grown quickly, the company needed to invest in a platform that could support the increasing complexity of the research programmes it runs.
Confirmit Horizons was selected based on its ability to deliver comprehensive survey design and complex data integration and analysis. Multi-lingual campaign support was also a critical deciding factor.
Ruixing Zong, Founder and CEO of CloudXink explained: "A core focus for us is integrating various big data sources to provide detailed evaluation for marketing campaigns for large, well-known brands. This includes combining attitudinal and behavioural data, which can be a challenging process.
"We therefore needed a solution that was scalable and capable of handling the level and depth of data integration we need to deliver. Confirmit Horizons is an essential tool for us here, providing comprehensive access to sophisticated reporting, data visualisation, and dashboarding."
The survey design process is also a key element of the service that CloudXink provides to its customers, often requiring customisation for bespoke, creative research programmes.
The Survey Designer module of Confirmit Horizons delivers the capabilities that CloudXink needs to support all types of advertising and brand research projects, including pre-launch testing, post-launch evaluation and 'brand truth' measurement.
"Previous experience with Confirmit showed that it was the platform most capable of delivering sophisticated survey programming such as complex logic jumps and abundant question types. Building our own Confirmit programme team has been on our agenda for some time, and now implementation of the Confirmit Horizons platform is proving a great success in terms of the research capabilities we can offer to our clients," Zong continued.
Wale Omiyale, SVP Market Research at Confirmit said: "We're delighted to welcome CloudXink as a customer. The company runs high-profile, in-depth research programmes across China and places great emphasis on delivering excellent client value combined with technology-driven innovation – both of which reflect our own business principles."
-Ends-
About CloudXink
CloudXink is the leading innovator of market research in China. By combining traditional research modules and new technologies, CloudXink changes the whole market research process from traditional manual work to automated cloud products. The company also builds single-source data analytics by integrating digital media data, AD monitoring data, e-commerce data, LBS data and consumer panels, providing marketing ROI evaluation solutions.
CloudXink provides professional services for a wide range of customers including Unilever, Nestle, Reckitt Benckiser, KraftHeinz, Tencent, Baidu, Didi, and Meituan, helping them to "make decision smart".
About Confirmit
Confirmit is the world's leading SaaS vendor for multi-channel Customer Experience, Employee Engagement, and Market Research solutions. The company has offices in Oslo (headquarters), Grimstad, London, Moscow, New York, San Francisco, Sydney, Vancouver, and Yaroslavl. Confirmit's software is also distributed through partner resellers in Madrid, Milan, Salvador, and Tokyo.
Confirmit powers Global 5000 companies and Market Research agencies worldwide with a wide range of software products for feedback / data collection, panel management, data processing, analysis, and reporting. Customers include Aurora, British Standards Institution, Cross-Tab, Dow Chemical, GfK, GlaxoSmithKline, GMO Research, Nielsen, Research Now, RS Components, QRS, SSI, and Swisscom. Visit www.confirmit.com for more information.
Media Contact:
Melanie Oxford
Indigo River
mel@indigo-river.co.uk
M: +44 (0)7515 632065