London, UK - 6 February 2017 - UK-based application container provider, Cloudhouse has been named a Tech Trailblazer Awards finalist in the Virtualization Trailblazer category for their Containers for IE, Windows client and server applications.
Cloudhouse removes deployment barriers for any application that needs to work on supported Microsoft or Citrix environments, or that needs to move to the cloud.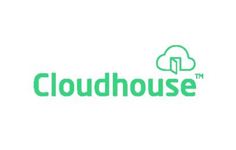 Cloudhouse logo
Rose Ross, Chief Trailblazer, Tech Trailblazers Awards said; "An outstanding year for enterprise tech startup entrants. Our judges certainly had their work cut out this year and I certainly do not envy them as this gets harder year on year. The Tech Trailblazers team wish these outstanding startups and startup superheroes the very best of the luck."
Cloudhouse CTO and Founder, Mat Clothier said, "Unfortunately incompatibilities and conflicts exist between business applications and the latest supported, compliant and secure platforms. Cloudhouse Containers enable you to take any app, no matter how old, how complex or who developed it and containerize the application, dependencies and redirections required to overcome platform dependencies. We are extremely pleased to be recognized for our trailblazing technology."
Vote for Cloudhouse here: http://www.techtrailblazers.com/virtualization-voting/. For more information on the Tech Trailblazers, please visit http://www.techtrailblazers.com/, follow the buzz on Twitter @techtrailblaze, hashtag #TTawards or check out LinkedIn for the latest updates http://www.linkedin.com/company/tech-trailblazers-awards.
About Cloudhouse
Cloudhouse Containers liberate otherwise incompatible applications to run, without change, on modern, supported deployment environments like Windows 10, Internet Explorer 11, Citrix or Cloud. Learn more at www.cloudhouse.com.
About the Tech Trailblazers Awards
Tech Trailblazers is a new concept in awards, designed explicitly for smaller businesses and startups that are five years old or less and at C-series funding or below. The awards have low barriers to entry and aim to recognise both established and up-and-coming startups. The awards include the following categories:
Big Data Trailblazers
Cloud Trailblazers
Emerging Markets Trailblazers
Female Trailblazer of the Year (Sponsored by VMware)
FinTech Trailblazers
Firestarter Trailblazers
IoT Trailblazers
Male Trailblazer of the Year
Mobile Trailblazers
Networking Trailblazers
Security Trailblazers
Storage Trailblazers
Virtualization Trailblazers
The Tech Trailblazers Awards is supported by sponsors and industry partners including AfriLabs, Amoo Venture Capital Advisory, bnetTV, China AXLR8R, the Cloud Security Alliance, Computing, The Green Grid, GSMA, The Icehouse, Innovation Warehouse, Launchpad Europe, Lissted, MIT/Stanford Venture Lab, Mynewsdesk, The Next Silicon Valley, Outsource, Prezi, RealWire, Silicon Cape Initiative, Skolkovo, StarTau, Startup America, Storage Networking Industry Association (SNIA), Tech in Asia, TechNode, The Register, TiE Silicon Valley, Wazoku, Ventureburn and VMware.
For additional information:
Cloudhouse Technologies
Stu Moore
+44 (0) 203 51 51 505
stu.moore(@)cloudhouse.com
Product or service names mentioned herein may be the trademarks of their respective owners.