TeamUltra - a Computacenter Company - today announced that CYBG has selected ServiceNow as a strategic platform to support a major digital transformation initiative. Implementation support is provided by ServiceNow Gold Services partner TeamUltra. CYBG, ServiceNow and TeamUltra have successfully completed a three month pilot program and phase one of an enterprise rollout is scheduled to go live in 2018.
CYBG, owner of Clydesdale Bank and Yorkshire Bank, is an independent UK banking group, offering a full range of financial products. CYBG chose ServiceNow for its ability to be deployed across the enterprise as Scott McGarvey, Head of ITSM at Clydesdale and Yorkshire Bank Group explains: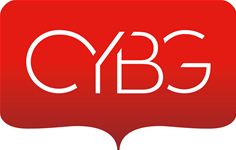 CYBG logo
"ServiceNow is a best in class ITSM platform that is capable of supporting our long term vision in the enterprise space. It can be integrated with a diverse mix of enterprise applications such as Office 365 and Jira for greater operational synergy. ServiceNow's focus on supporting customer success as a key metric was a major differentiator. We see ServiceNow and TeamUltra as strategic partners within our digital transformation strategy to enable the bank to raise productivity levels and enhance service delivery capabilities."
The digital transformation project will give CYBG the ability to track Service Level Agreements to measure and manage service with a true customer centric approach. This will support CYBG's goal of being a leading UK challenger bank. ServiceNow will also enable the bank to gather and analyse operational data to help make more informed business decisions.
Mike Beale, Managing Director of TeamUltra adds, "Financial institutions can benefit by automating routine activities such as password resets and encouraging greater self-service. The removal of manual processes both increases efficiency and eliminates a potential source of operational risk. ServiceNow offers a strong proposition for institutions looking to drive continual service improvement and centralising business functions onto a single platform can lead to significant cost savings."
Scott concludes, "TeamUltra took the time to understand our organisation and vision for a Digital Workplace. The consultants were able to demonstrate how best to utilise ServiceNow to achieve our goals. They listened and shared best practice on which features and applications to prioritise to help us on our digital transformation journey."
- ends -
About TeamUltra
TeamUltra, a Computacenter company, is the EMEA's leading ServiceNow Gold Services partner. We enable our customers to change the way people work, by using the ServiceNow platform, to enable service management for every department in the enterprise with IT Service Management, IT Operations Management, Security Operations, Customer Service Management, Field Service, Human Resources, Facilities, Governance Risk and Compliance. We provide Professional Services, Managed Services and Support and Integration Solutions based around the ServiceNow platform to the global ServiceNow community.
About CYBG
CYBG PLC is a full-service bank focused on UK consumers and small and medium-sized enterprises (SMEs) and operates under the Clydesdale Bank, Yorkshire Bank and B brands. We serve nearly three million customers through an omni-channel model of online, mobile and telephone banking, together with a network of 169 branches and business banking centres, mostly in the UK's economic heartlands of Scotland, the North of England and the Midlands.
We are committed to being at the forefront of innovative banking which delivers an experience that is useful, simple and rewarding and are investing more than £350 million in our business over the next two years. As part of this, we continue to introduce new services through our award-winning digital banking platform.
Contacts
For more information please contact:
adam.osman@teamultra.net
07976891335