'Happiness in the Air' by New Zealand Director, Hugh Mitton and Producer Lee Kupferman, is to be broadcast during Valentine's Day Show
14 February 2013, London, UK – Leading filmmaking contest community, MOFILM, today announced that Coca-Cola will be premiering an advert during American Idol that was created by one of its filmmakers, 23 year old New Zealand director Hugh Mitton and producer Lee Kupferman (26). 'Happiness in the Air' will also feature on Coke's social media sites as well as Coke TV in Latin America.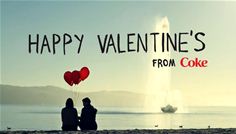 Happiness in the Air
Mitton was only 22 when he directed 'Happiness in the Air' in response to a brief created by Coca-Cola for MOFILM's 2012 Cannes video contest. The brief asked filmmakers from around the world to create and submit adverts that celebrated moments of happiness. Filmmakers could use pre-existing holidays such as Christmas or create their own. Mitton selected Valentine's day and his film shows the reactions of passers-by as cans of Coca-Cola tied to red helium-filled balloons fill the skies above Wellington and then come to land.
"We were immediately excited when we saw Hugh's film in June last year and started to think then that it would be a great spot for Valentine's Day 2013". Said Jonathon Mildenhall, VP Global Advertising Strategy and Content Excellence, Coca-Cola. He continued, "We're delighted to be giving such a young creative a great platform to display his talent".
Mitton commented, "It's huge. One of those things as a fledgling artist you hope for but never expect. When I created the film I never dreamt it would be seen by millions of people. It's crazy rewarding".
View 'Happiness in the Air'
About Hugh Mitton
Hugh is a young ad-brained-turned-director hailing from New Zealand. After completing a marketing degree and working as an advertising creative, he finally threw it all in to pursue his passion for film, recently joining Film Construction in Australia/New eland as a new director. When not making ads or movies, he's watching them, out flying or getting distracted by something incredible on the internet (such as www.hughmitton.com)
About MOFILM
MOFILM is the leading video and film contest community for aspiring filmmakers, with members all over the world. MOFILM works with global brands to showcase talent and create innovative new ideas.
MOFILM filmmakers are valued by brands. Our competitions give our partners a chance to tap a huge reservoir of international filmmaking talent, as well as developing a wealth of content to be distributed online and via mobile devices. MOFILM contests also help brands engage with creative talent around the globe.
MOFILM provides production grants, along with mentoring and advice throughout the entire creative process of their competitions, from script to final edit, to ensure that the filmmakers have the best opportunity for their work to be used by that brand.
For more information about MOFILM, visit http://www.mofilm.com
Press Contact - MOFILM
Kerry Gaffney, MOFILM
Kerry.gaffney@mofilm.com
+447747 063737