Independent schools group uses Confirmit to gather global student feedback
London, UK, Oslo, Norway and New York, NY, 6th June 2018: Independent schools group Cognita is leading the way in delivering a better student experience by implementing a dedicated Voice of the Student (VoS) programme across its 69 schools using the Confirmit Horizons platform.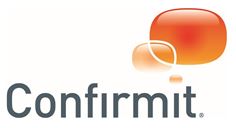 Confirmit logo
Cognita is responsible for the care and education of over 35,000 students worldwide and is using the VoS programme to focus on student wellbeing. The programme has now been implemented across all Cognita schools in Europe, Latin America and South-East Asia.
Using Confirmit Horizons to run the programme, Cognita is able to gather detailed feedback about how safe and secure students feel in each environment. Confirmit Active Dashboards is then used to share insight with head teachers, safeguarding advisors and education directors, all of whom can access data on demand, whenever they need to and wherever they are located.
Stephan Hogenbirk, Customer Experience Programme Manager at Cognita, explains: "We want to be confident that all our students feel safe in school and, most importantly, that they know who to talk to if they have worries. The feedback we gather has allowed us to improve our curriculum and programmes to focus even more on student wellbeing, as well as enabling individual schools to more clearly identify and address the needs of the different age groups we cater for."
Cognita has already proven the value of feedback in the education sector, having established programmes for the Voice of the Employee (VoE), capturing feedback from school directors, teachers and support staff, and Voice of the Parent (VoP), a tailored customer experience programme that uses parental feedback to drive consistency and improvement around the world.
The VoS programme gathers feedback from students in eight countries and supports four languages, which means the platform Cognita selected had to be capable of supporting multi-lingual, multi-region surveys. Confirmit Horizons allows Cognita to capture information from all students and then deliver data in a consistent format and common language for reporting and action.
The Horizons platform also delivers real-time alerting, allowing Cognita to act directly on alerts triggered from the survey and engage in conversation with the individual student if necessary.
Hogenbirk says: "The alerting capabilities of the programme have been critical in not only allowing us to look at the wellbeing of our students on a global, regional and school level, but also at an individual level. Our staff are now empowered to engage more proactively with students. This also allows our students to feel they have more of a voice and take ownership of the issues that are most important to them."
Tim Hannington, EVP at Confirmit, says: "Cognita is a shining example of a forward-thinking organisation that understands the value of feedback and the impact it can have for improvement across the board. Giving students a voice in the same way that customers have a voice in other sectors is a real innovation, and has already proven its value for Cognita through metrics such as enjoyment of school and better teacher-student engagement.
"We look forward to continuing our work with Cognita across all their feedback programmes and demonstrating how successful organisations can be when they listen to the combination of voices that drive them."
Ends
About Confirmit
Confirmit is the world's leading SaaS vendor for multi-channel Customer Experience, Employee Engagement, and Market Research solutions. The company has offices in Oslo (headquarters), Grimstad, London, Moscow, New York, San Francisco, Sydney, Vancouver, and Yaroslavl. Confirmit's software is also distributed through partner resellers in Madrid, Milan, Salvador, and Tokyo.
Confirmit powers Global 5000 companies and Market Research agencies worldwide with a wide range of software products for feedback / data collection, panel management, data processing, analysis, and reporting. Customers include Aurora, British Airways, British Standards Institution, Cross-Tab, Dow Chemical, GfK, GlaxoSmithKline, GMO Research, Nielsen, Research Now, RS Components, QRS, SSI, Sony Mobile Communications, and Swisscom. Visit www.confirmit.com for more information.
Media Contact:
Melanie Oxford
Indigo River
mel@indigo-river.co.uk
M: +44 (0)7515 632065