Oslo, Norway, and London, U.K. 30 April 2015 - Maintaining a high level of security is essential for pay-TV operators looking to take their share of the lucrative OTT market, Conax's EVP Products & Marketing warned yesterday.
Speaking at TV Connect, Tom Jahr told the packed auditorium that many operators struggle to make money in OTT, with high investment and operational costs, as well as stiff competition, for example Netflix, HBO, GO/NOW and Viaplay, a particular challenge.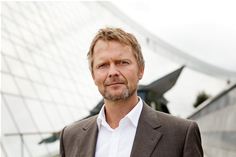 Tom Jahr, EVP Sales and Marketing, Conax
"Many of the operators that approach Conax are frustrated with high investment cost and high operational costs when they are struggling with finding the actual cash in a new OTT service," said Jahr. "Most operators are crunching numbers trying to figure out how to find profitability in OTT but we see that achieving a good return on potential OTT investments is not that easy."
Despite these challenges, continued Jahr, short format content has proven that there is significant money to be made from OTT content - YouTube giant Blame Society Production's channel has more than 110 million views, while American filmmaker Casey Neistat achieved five million views on his 'Make It Count film' within 10 days of its release.
With these impressive figures comes real earning potential through advertisement, merchandise and even 'meet and greet' opportunities for the viewer, while overheads are kept relatively low.
According to Jahr, the key to taking advantage of this opportunity is to tap into consumers' ever-growing demand for convenience with a TV Anywhere Service and a strong digital rights management (DRM) solution across multiple platforms.
"TV used to be fantastic - great margins meant that return on investment was easy to calculate, but that has changed," said Jahr. "This is a case of evolution, not revolution. The migration to digital did not do anything to the linear model - it just added more channels. But now, any operator that wants to compete needs to go beyond that and offer multiscreen solutions to avoid losing customers. Return on investment in pay-TV is now based heavily around customer churn rather than margins."
Jahr stressed that consumers are expecting operators to reach their existing Smartphones and tablets, regardless of manufacturer and operations systems. Operators need to support the vast majority of active consumer devices in their market - all of which are unmanaged and bought and maintained by consumers, creating a huge number of legacy devices and operation systems.
"If operators are to be truly successful in the OTT market, it is essential they secure the content within the rules of the content owners with the implantation of a strong digital rights management (DRM) solution across multiple platforms," said Jahr.
The three largest manufacturers of the operation systems - and sometimes the devices - have their own proprietary DRM technology embedded. Using the embedded DRM is often available for free and can sometimes provide a hardware root-of-trust, which increases security even further.
Security is the foundation of a profitable OTT solution, concluded Jahr. Managing service and content protection, while maintaining that quality content is available over all devices, is becoming increasingly important in an age where the consumer is more demanding than ever.
Conax is creating new opportunities within the pay-TV industry both for the end-user and the operator by introducing the next generation multi-DRM solution. Conax ContegoTM handles the complexity of combining Widevine, Microsoft PlayReady, Conax OTT Access and NAGRA PRM in the same operation.
ENDS
For press information, please contact:
Proactive International PR
Louis Peake
+44 1636 812152
louis.peake@proactive-pr.com
About Conax
A part of the Kudelski Group (SIX:KUD:S), Conax is a leading global specialist around the total service protection for digital TV services over broadcast, broadband and connected devices. Conax provides telcos, cable, satellite, IP, mobile and terrestrial and broadband operations with the innovative, flagship Conax ContegoTM family of flexible and cost-efficient solutions to deliver premium content securely and enable operators with easy access to the OTT multiscreen arena. Headquartered in Oslo, Norway, ISO 9001 & 27001 certified Conax technology enables secure content revenues for 400 operators in 85 countries globally. For more information, please visit http://www.conax.com/ and follow us on Twitter and LinkedIn.