Three-Year Deal Continues Long-Term Partnership
New York, NY and Oslo, Norway – September 9th 2010: Confirmit has signed a new three-year reseller agreement with Australia-based Information Research Management (IRM).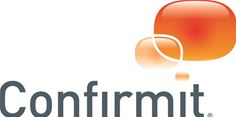 Confirmit logo
The deal continues Confirmit's long-term partnership with IRM, which has been reselling and supporting the Confirmit product suite in the Australian and New Zealand markets since 2004.
IRM is a full service provider of research software and analytical services, and has served the region across Australia and New Zealand for over 20 years. With Confirmit, the company has supplied software solutions to a range of market research organizations and corporations, including AMR Research, Fairfax Media Limited, PureProfile, and Veda Advantage.
Richard Collins, Partner/Alliance Director at Confirmit, said: "We are delighted that IRM is continuing to represent Confirmit in the region. We have been very impressed with the relationships that the IRM management team has with all Confirmit users, and with the excellent technical support and client service the company provides. We look forward to developing our relationship further over the next three years."
Chris Breslin, General Manager at IRM, said: "Confirmit is an ideal fit for us, as it provides the fast, accurate, and high quality market research results that our clients have come to expect from our solutions. Our partnership puts us in an ideal position to support the rapidly developing market research industry across Australia and New Zealand."
Ends
About IRM
IRM is a full service supplier of software and analytical services specialising in the Market Research business area. IRM's statistical analysis services include mapping, regression, cluster segmentation and choice modelling. IRM has been using and reselling Confirmit since 2004. IRM also provides comprehensive training and Help Desk services for Confirmit users in Australia and New Zealand.
About Confirmit
Confirmit is the world's leading SaaS vendor for Customer Feedback, Employee Feedback, and Market Research applications. The company has more than 200 employees and offices in Oslo (headquarters), Guildford, London, Moscow, New York, San Francisco, and Yaroslavl. Confirmit's software is also distributed through partner resellers in Barcelona, Kuwait City, Madrid, Milan, Pattaya, Sydney, and Tokyo.
Confirmit targets Global 5000 companies and Market Research agencies worldwide with a wide range of software products for feedback / data collection, panel management, data processing, analysis, and reporting. Customers include British Airways, Dow Chemical, Farmers Insurance, GlaxoSmithKline, Halifax Bank of Scotland, HSBC, Ipsos, Nielsen, The NPD Group, Safeco Insurance, Statoil, Symantec, Virgin Media, and Wells Fargo. Visit www.confirmit.com for more information.
Contacts
Confirmit: Gary Schwartz, SVP Marketing: +1 908 208 2136
Confirmit: Pat Molloy, Chief Strategy Officer: +44 (0)1483 300 100
EMEA PR Contacts, Indigo River: Andrea Burton +44 (0)1985 850320 / Melanie Oxford +44 (0)7515 632065
US PR Contacts, Hart Boillot: Perrin McCormick +1 781 893 0053